House Cleaning 101: The Ultimate Guide to Cleaning Your Home
Do you love a clean house but despise the whole 'cleaning' part? Me too! So I'm sharing the cleaning tips and tricks I use to make it all easier and more manageable.
There's nothing worse than coming home to a messy house after a long day. Not only is it frustrating, but it can also be very overwhelming.
Our active lives mean we're in and out of the home all day long. Even if you're in the "no shoes in the house" camp, the dust, dirt, and debris are going to get tracked around your home.
We could talk all day long about how our houses actually get dirty, but that won't get them clean. So let's talk about cleaning the house instead.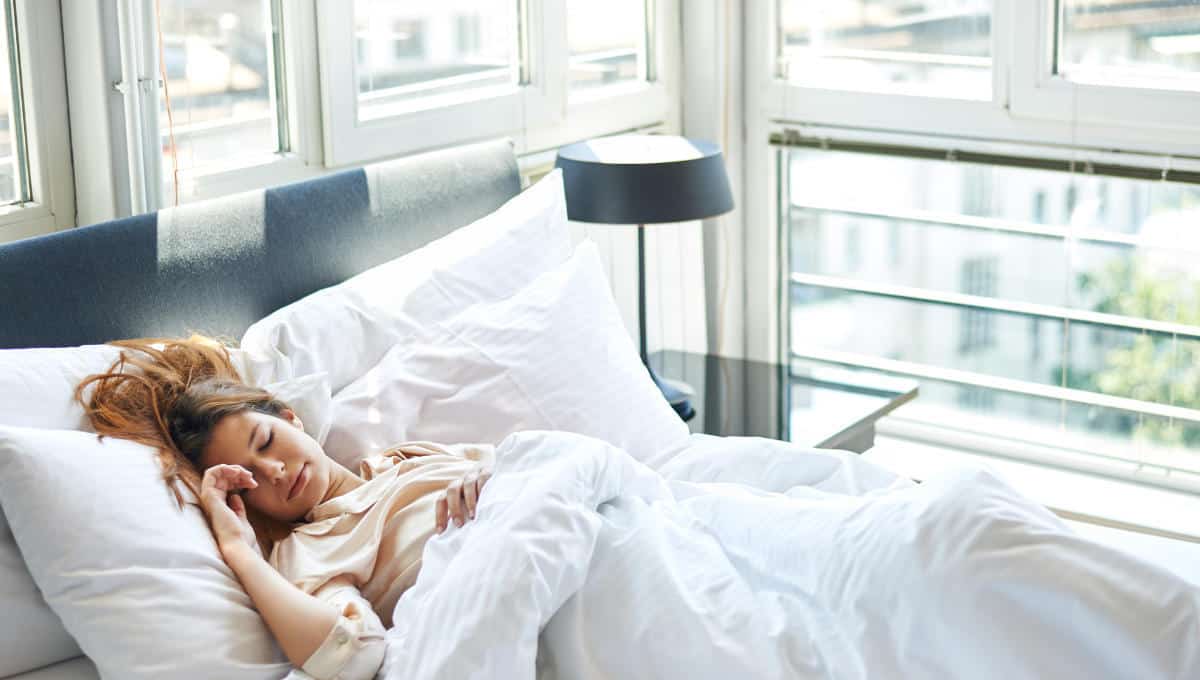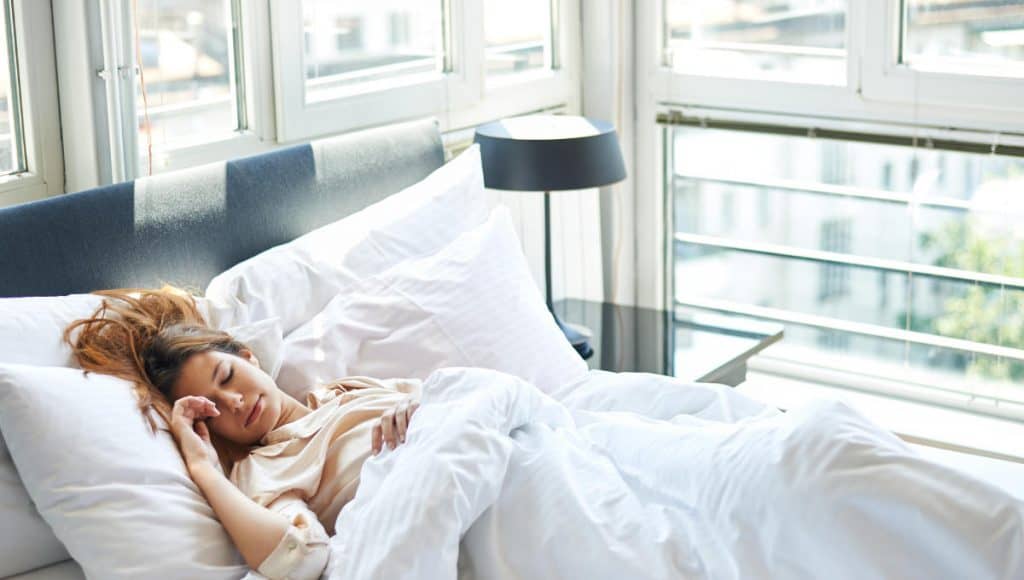 How Do I Clean My House?
The best way to clean your dirty house is to declutter first. Once that's done, tackle each room top-down by dusting, cleaning soiled surfaces, tidying and straightening up, then cleaning the floors.
Everything You Need to Know About House Cleaning
Keeping your house clean can be overwhelming but there are ways to make it all a whole lot easier. Start with a few inspirational quotes about cleaning that will motivate and make you laugh at the same time.
Cleaning Routines Help Keep Your Home Cleaner
Cleaning routines are the foundation of a clean home and have many benefits. They help you build good housekeeping habits and make the job much easier.
Here are some routines that make all the difference around my home.
Daily Clean and Tidy Habits help keep your home clean and tidy all the time.
Speed Cleaning for those days your mother-in-law says she's 'in the neighborhood' and might stop by in a few minutes.
Weekly Cleaning to help you stay on track and know exactly what to clean and when.
What to Clean when Somebody's Been Sick so you can wipe out all of the germs and prevent the illness from spreading through the entire household.
The Spring Clean for that ridiculously thorough, room by room, deep cleaning that makes your home feel brand new.
A Ready for the Holidays routine to get your home ready for the holiday season.
If these don't cover what you need, use what you like from each of them to create the foundation for your own cleaning routine.
GET YOUR CLEANING DONE DURING THE WEEK!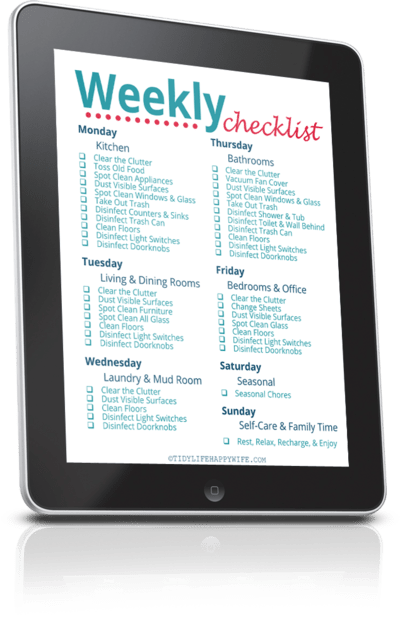 Join thousands of VIPs for cleaning, decluttering, and organizing tips sent straight to your inbox. As a welcome gift, we'll send you this FREE printable Weekly Cleaning Checklist that lists exactly what to deep clean in every room of your home.
Latest from Cleaning
How Can I Make House Cleaning Easier and Faster?
One of the most frequent questions I hear is 'how do I make it all faster and easier?'
We've already ruled out the housekeeper, so let's talk about your other options. Besides a good routine, there are all kinds of tricks and hacks that can make housekeeping easier.
Tips, Tricks, and Hacks
Besides routines and cleaning on a regular basis, there are also a lot of tricks and hacks that can help speed up that cleaning and make it all easier.
Cleaning tips and 'best practices for getting everything clean
Cleaning mistakes you'll want to avoid so you don't make the job even tougher.
Lazy girl cleaning hacks that are sure to put a smile on your face and a little time back in your life.
Dirtiest places most people forget to clean. Don't go running to the neighbors to see if I'm right!
Cleaning with hydrogen peroxide for a non-toxic, natural way to clean and disinfect more things than you can imagine.
Nastiest messes you should be cleaning with baking soda and peroxide because the cleaning duo makes it so much easier.
All the things you should never clean with vinegar. If you're already cleaning them with vinegar, you might want to stop.
How to make your house smell good now that you have everything clean.
Organizing the things in your home to make it easier to put them away properly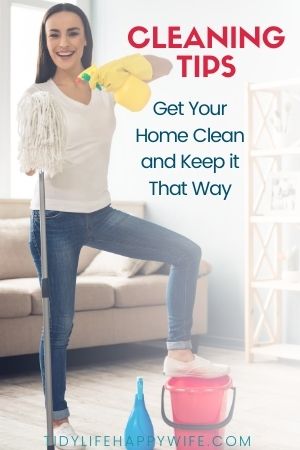 Step by Step Checklist Processes
Even with the routines and tips above, sometimes you just need a step-by-step checklist to make sure you get everything. These articles walk you through my 'top to bottom, step by step' process for cleaning a room.
How to conquer your kitchen deep clean checklist will have your kitchen sparkling in no time.
Your bedroom should be a relaxing oasis, so give it the deep clean you deserve.
The bathroom is one of the nastiest rooms in the home, and it might need this deep cleaning more often than other rooms.
Cleaning How To's
How to clean a clogged dishwasher and save a little money by not calling a plumber.
How to clean mold off windows and prevent it from returning.
Deep Cleaning by Task
When you don't need to clean the entire room, but need to know how to clean that specific area or section.
Here's the easiest way I know to deep clean an oven without using harsh chemicals or vinegar.
How to deep clean that nasty fridge.
The window track cleaning hack I use for deep cleaning those nasty window tracks.
5 easy ways to clean a clogged dishwasher.
Recommended Cleaning Supplies
All of my favorite cleaning supplies, including those you might give (or ask for) as gifts.
If you're brave enough to buy her something cleaning-related, here's a list of gifts for a clean freak you might actually get away with.
Create Your Cleaning Routine
I've shown you my cleaning routines and shared all of my tips, tricks, and hacks that help me get and keep my home clean. Now it's your turn. You can use my routines, or you can build one to fit your home and life.