Practical Gift Ideas for the Clean Freak in Your Life
Don't know what kind of gifts to get for the clean freak in your life?
Most clean freaks are the type of people you can get a practical gift and they'll absolutely love it. Especially if it makes cleaning quicker and easier.
Here's a list of practical products for the clean freak in your life that's sure to earn you extra brownie points.
Gifts for the Clean Freak in Your Life
I love a clean house, but I hate to clean. Any time I can find a product that makes cleaning a little easier, I can't stop talking about it.
Here's a list of my favorite products that make cleaning easier for me.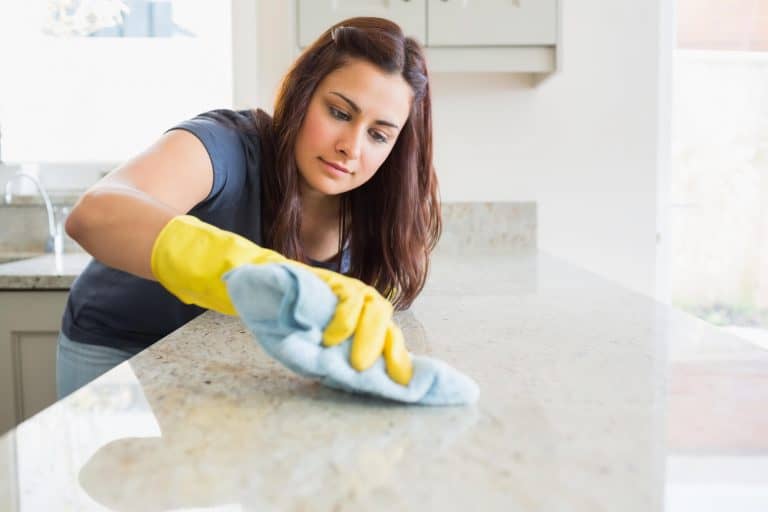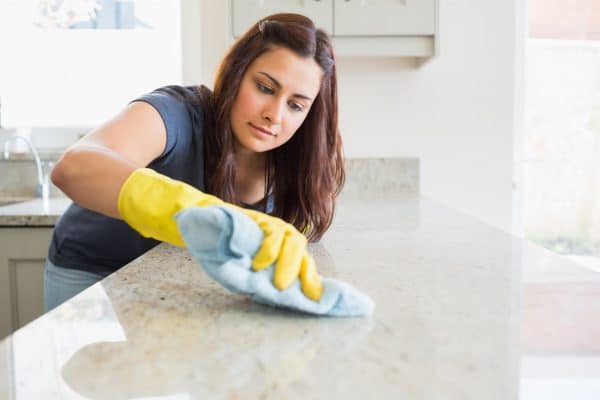 This post may contain affiliate links. Please see my disclosure policy for details.
Robotic Vacuum
A good robot vacuum will make even the toughest clean freak smile.
It'll save your clean freak a ton of time and energy. The robot vacuum can be set to run automatically every day at a time when everybody is out of the house.
My preferred robot vacuum is the Roomba because it helps me keep up with the pet hair from my two long-haired cats. I set it to run while I'm at work, then I empty the waste chamber when I get home. Less than 5 minutes of my time, and my floors are vacuumed.
GET YOUR CLEANING DONE DURING THE WEEK!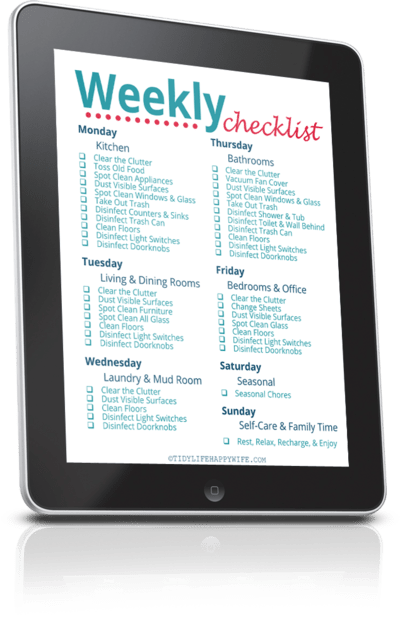 Join thousands of VIPs for cleaning, decluttering, and organizing tips sent straight to your inbox. As a welcome gift, we'll send you this FREE printable Weekly Cleaning Checklist that lists exactly what to deep clean in every room of your home.
Carpet Cleaner
If your clean freak has carpets, a good carpet cleaner is a must.
This Hoover carpet cleaner will save your clean freaks sanity and money, and they might not ever call the professional carpet cleaner again.
This carpet cleaner gets deep down into the carpet and pulls out all of the nastiness. It's gross, but oddly comforting how much dirt this thing pulls out of your carpet.
Related Article: Cleaning Routine For Busy Women
Portable Spot Cleaner
A portable carpet cleaner for small messes can be a lifesaver. Especially if you have pets.
I've had a couple of versions of this Bissell spot cleaner over the past 20 years, and they don't disappoint. This cleaner will clean up all small messes on upholstery and carpet like they weren't even there.
It works so well on household upholstery and carpet that I use it in my car too.
Related Article: 7 Essential Tips to Keep Your House Clean With Cats
Mop System
The beauty of a spin mop system is that it's easy to use and your clean freak will never have to touch the mop in order to rinse it or wring it out. The mop bucket is equipped with a spinning device that's operated by a foot pedal. The mop head is detachable and can be thrown right in the washing machine.
Another benefit to a spin mop is that the operator controls the amount of moisture left in the mop, so it can be used on hardwood floors as well.
When I decided to try one, I ordered the O'Cedar spin mop system, and I haven't looked back.
Microfiber Mop
All clean freaks dust and wash their walls at least once a year. A microfiber mop will make this job a lot quicker and easier.
The O'Cedar microfiber mop is larger than most microfiber mops, so it speeds the process up even more.

Related Article: Not Your Grandma's Spring Cleaning Checklist
Dusting Kit
Dust is the arch-enemy of clean freaks everywhere. As quickly as we clean it up, it starts to build up again.
The DocaPole is a multipurpose dusting kit that comes with several attachments to make all dusting tasks easier. It comes with a spider web attachment, a ceiling fan attachment, and a regular dusting attachment as well as a window cleaning attachment.
The pole is extendable and should be able to reach any ceiling height.
Microfiber Cloths
Most clean freaks use microfiber cloths for everything from wiping down the counters to washing the windows and cleaning the appliances.
These Zwipes come in packages of 24 and are multicolored. This makes it easy to identify separate cloths for separate tasks.
Grout Brush Set
Cleaning grout is a pain in the rear. This Grout Brush set comes with tools that get to every nook and cranny that needs to be cleaned.
Enjoy Your Brownie Points
Pick a gift for your clean freak and enjoy your brownie points!