Daily Bedroom Cleaning Checklist to Keep Your Room Clean and Tidy Every Day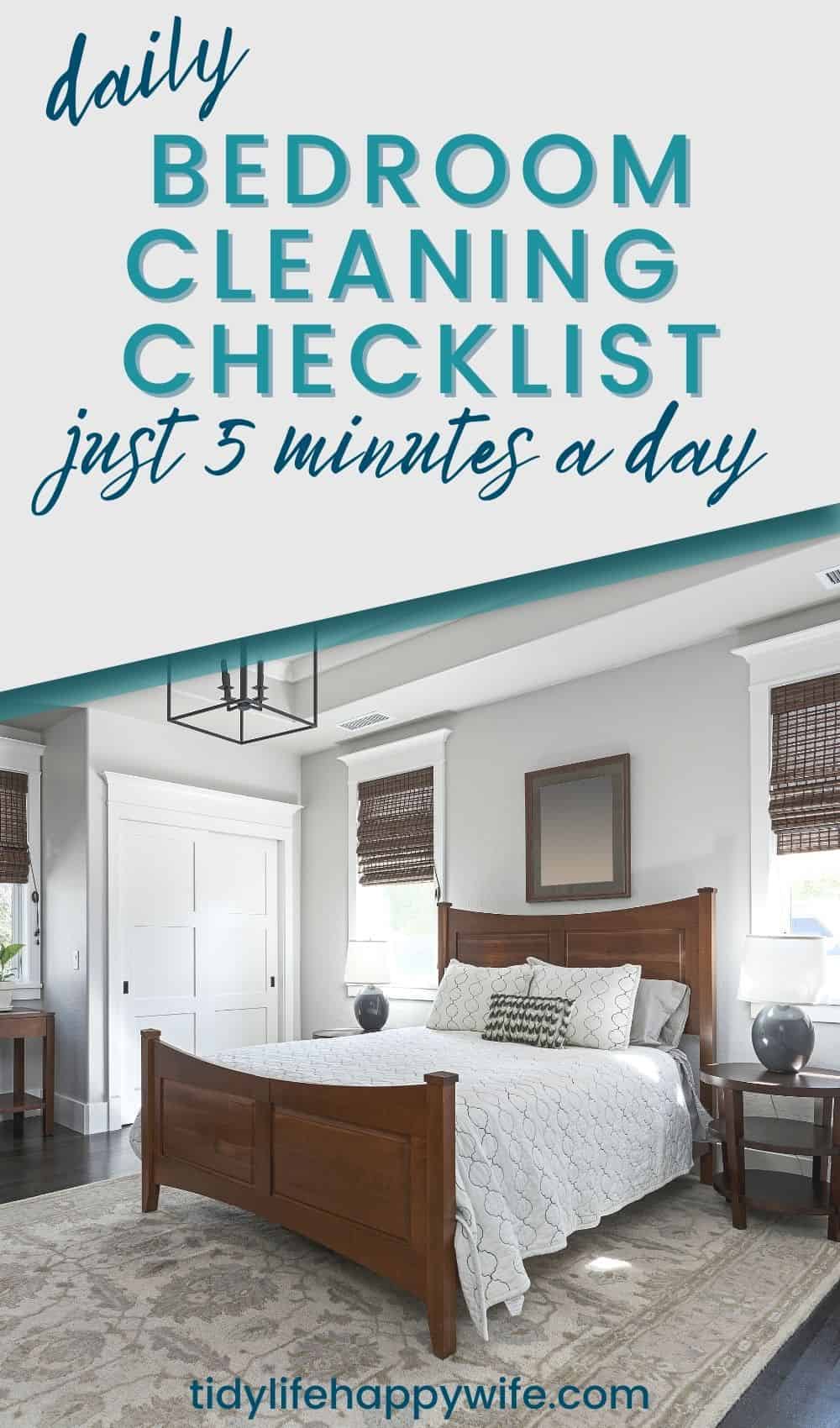 Tired of your freshly cleaned room becoming a disaster in two days flat? Here's a daily bedroom cleaning checklist to help keep your bedroom clean in just 5 minutes a day.
Life is hectic and leaves little time for cleaning. You stumble out of bed in the morning, get yourself ready, then you're off and running.
By the end of the day, you're completely exhausted and all you can think about is crawling into bed to get some sleep.
You walk into your bedroom and are instantly overwhelmed. Your clean and tidy bedroom turned into a cluttered mess, and you're too tired to deal with it.
Instead, you add to the pile of dirty clothes and crawl into the abyss of bedding the best you can.
After a restless night, you wake up and start all over again. By the end of the week, you can't remember what a clean bedroom looks like and you're back to square one.
The struggle is real! You can break the frustrating cycle and keep your bedroom clean by following this daily bedroom cleaning checklist.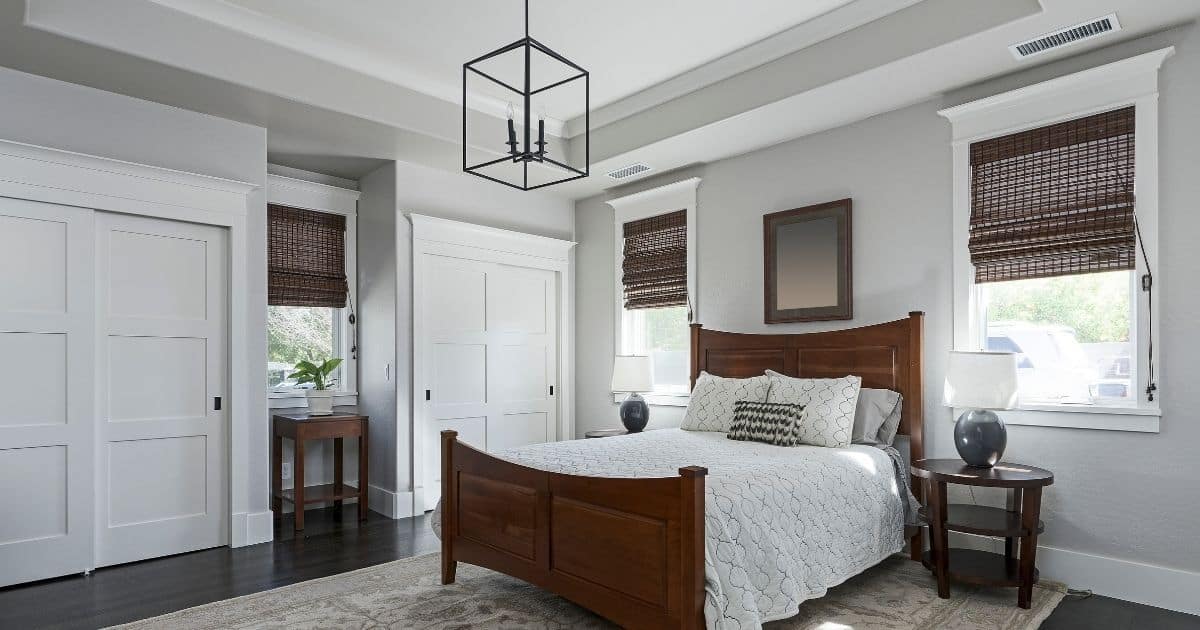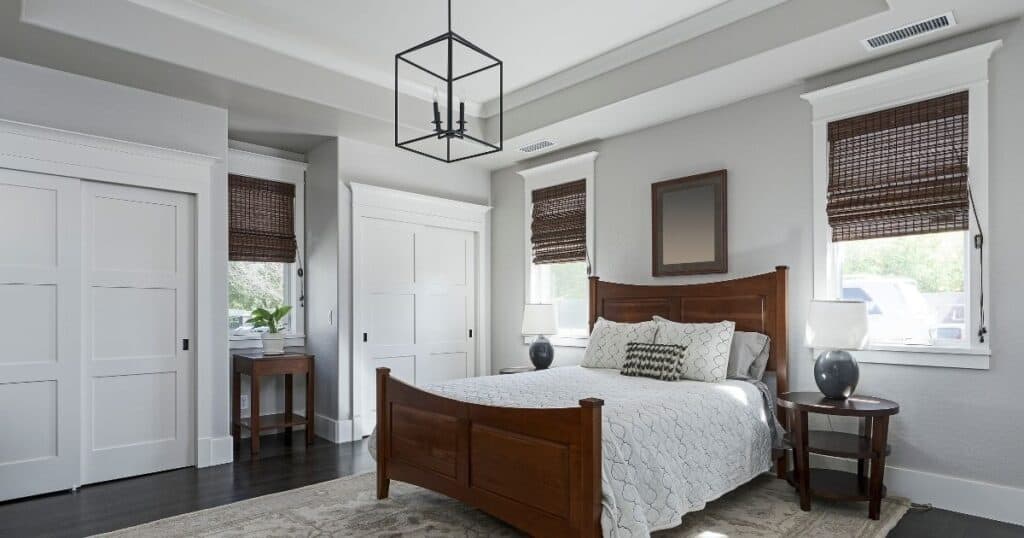 What cleaning should be done daily?
The only bedroom cleaning you actually need to do on a daily basis is tidying up. Tidying up includes making your bed, taking care of the laundry, straightening up the flat surfaces, and picking up the trash.
Decluttering, dusting, vacuuming, and other cleaning tasks can be done a little less frequently on your other cleaning schedules.
Daily tidying will keep your bedroom clean, and make your weekly, monthly, and deep cleaning routines easier too.
Check out the daily bedroom cleaning checklist below for some tips on making your daily cleaning easier.
Daily Bedroom Cleaning Checklist
Complete each of these tasks to keep your bedroom clean every day.
1. Make Your Bed
The first step in daily bedroom cleaning is making your bed. It's a quick and easy task that sets the tone for your entire day.
In his famous commencement speech, Admiral William H. McRaven says, "If you make your bed every morning you will have accomplished the first task of the day. It will give you a small sense of pride and it will encourage you to do another task and another and another. . .".1
When you get up in the morning, pull your covers back so they have a few minutes to air out. After you finish tidying the rest of your bedroom, straighten your sheets, pull the covers up, and fluff your pillows.
If making your bed is a total pain, it might be time to rethink your bedding. Tons of accent pillows and decorative bedding complicate the process.
Try using just a bottom sheet, a top sheet, a comforter, and a couple pillows.
GET YOUR CLEANING DONE DURING THE WEEK!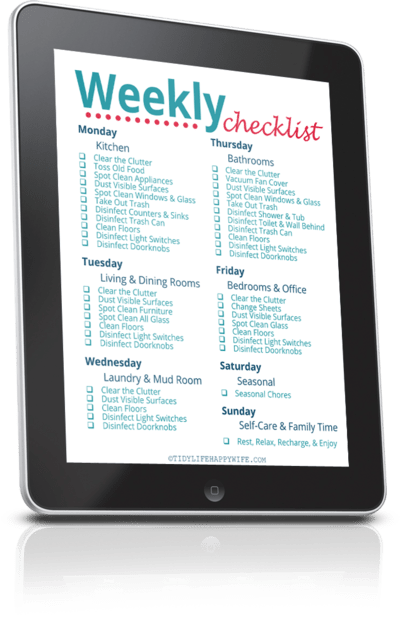 Join thousands of VIPs for cleaning, decluttering, and organizing tips sent straight to your inbox. As a welcome gift, we'll send you this FREE printable Weekly Cleaning Checklist that lists exactly what to deep clean in every room of your home.
2. Take Care of Your Laundry
The second step to keeping your bedroom clean is to take care of your laundry.
Laundry includes the dirty clothes on the floor, the barely worn clothes draped over a chair, and the clean laundry piled on your dresser.
Make it super easy by keeping a hamper in your bedroom. You can toss your dirty clothes in as soon as you take them off so you don't have any laundry to pick up later.
Hang barely worn clothing in a designated section of your closet when you take it off, and fold clean laundry in your bedroom so it's easier to put away immediately.
3. Tidy Flat Surfaces
The third step is to tidy the flat surfaces including nightstands, dressers, benches, etc.
These flat surfaces tend to collect a lot of miscellaneous clutter including reading materials, dirty dishes, used tissues, receipts, spare change, medication, jewelry, hair accessories, and so on.
Want to keep your flat surfaces from getting so messy? Designate specific homes for your jewelry, change, hair accessories, and other items so you can put them away as you finish using them.
Small, decorative dishes and storage baskets are perfect for keeping these things under control.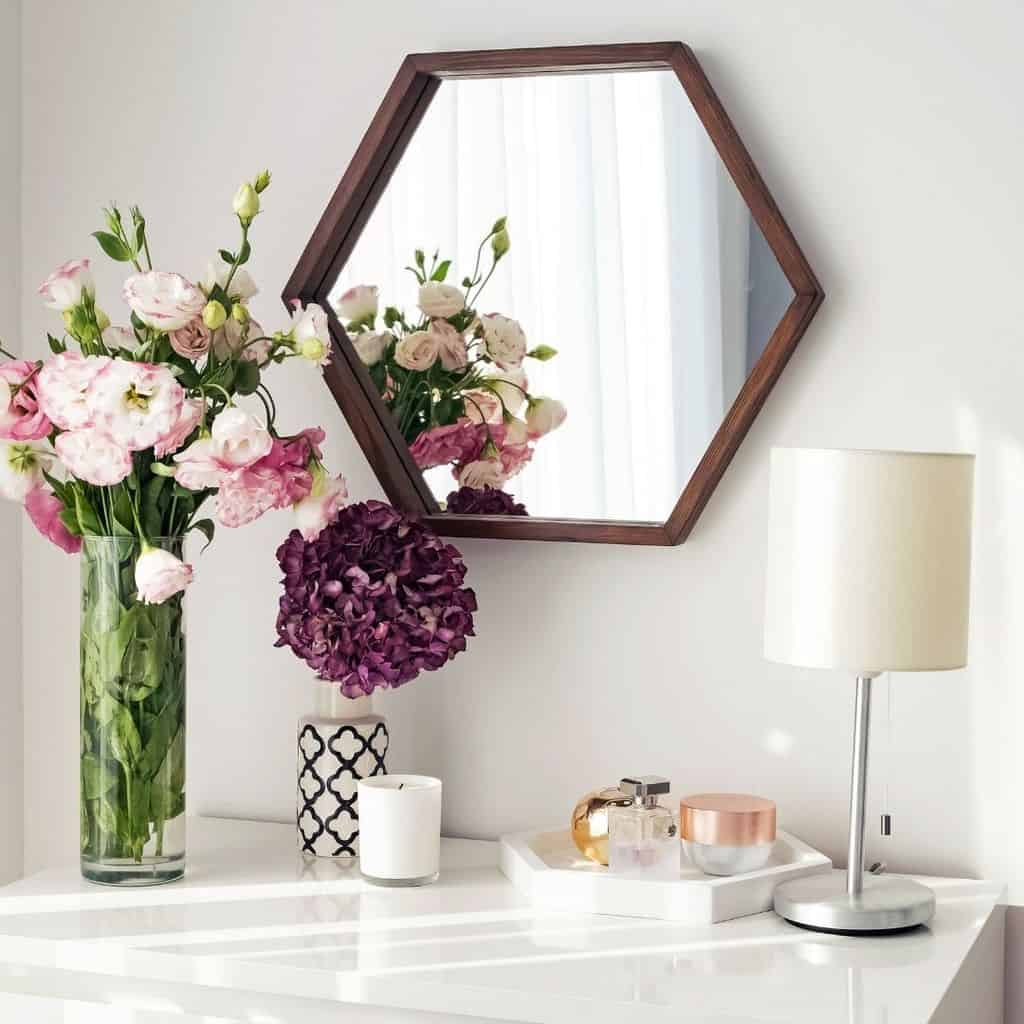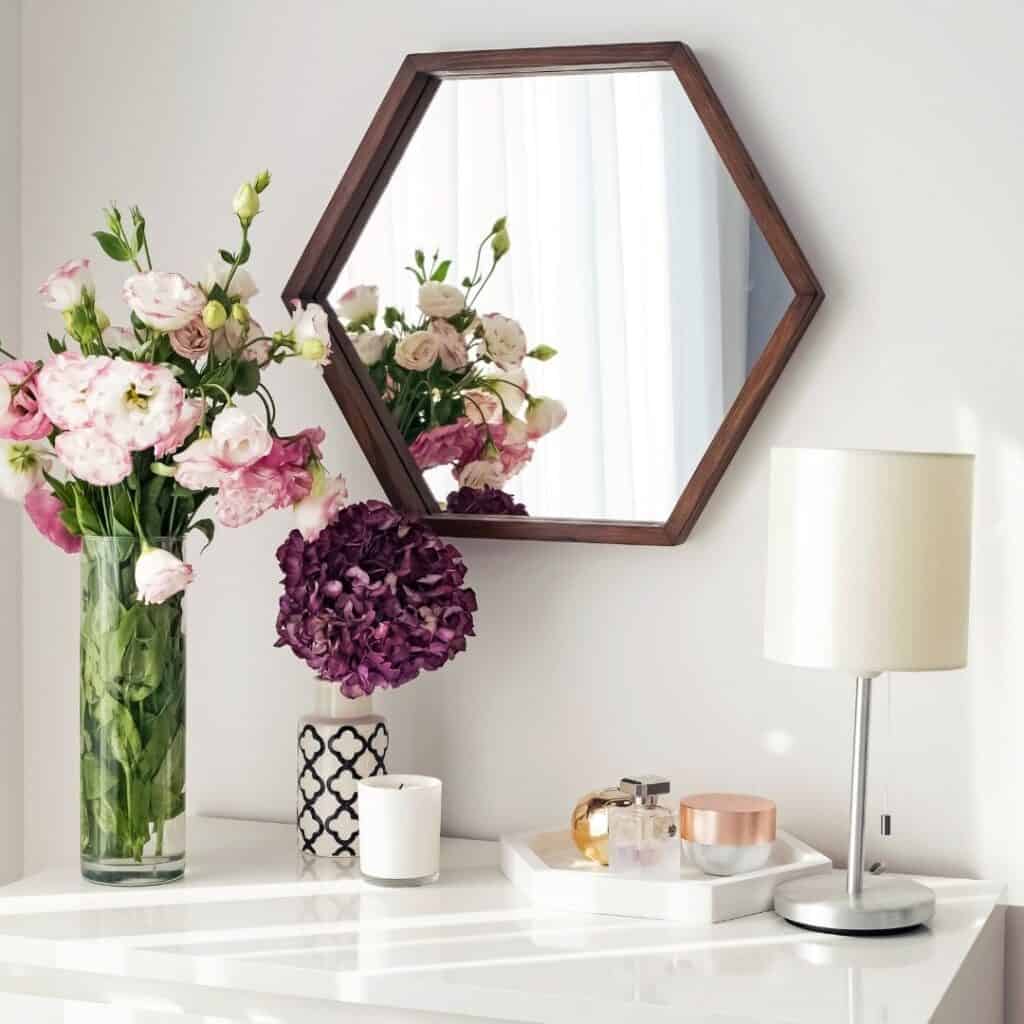 4. Throw out the trash
The final step is to pick up the garbage including used tissues, clothing tags, cough drop wrappers, empty drink containers, etc, and toss it in the trash can.
Eliminate this step by keeping a small wastebasket in your bedroom near the bed. You can empty it once a week during your weekly cleaning routine.
Creating the Clean Bedroom You Deserve
Spending a quick 5 minutes a day to make your bed, take care of laundry, tidy the flat surfaces, and throw away the trash will help keep your bedroom clean all the time.
---
1 University of Texas at Austin 2014 Commencement Address – Admiral William H. McRaven