Bedroom Cleaning Checklist for a Step-by-Step Deep Clean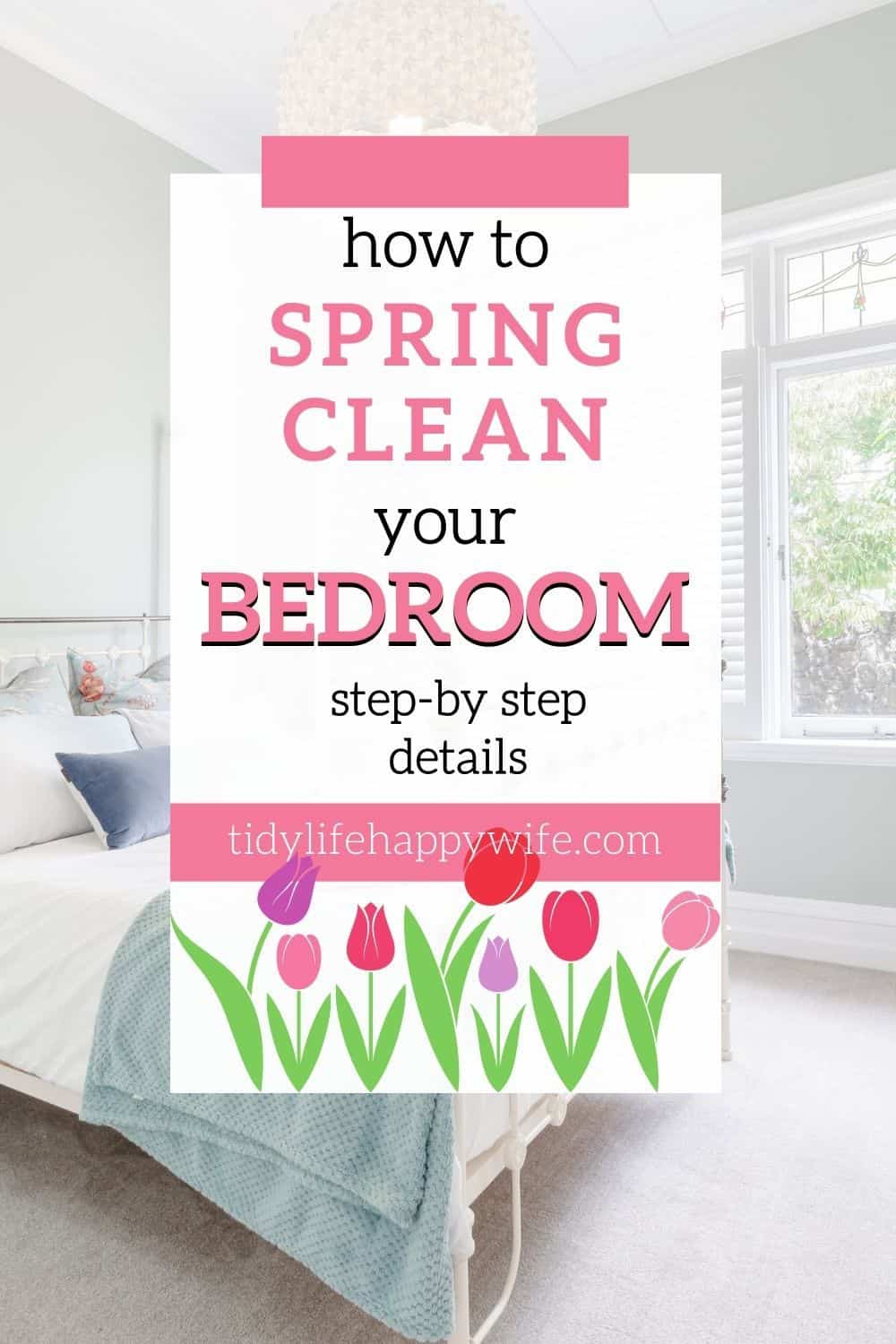 Your bedroom is one of the most important rooms in your home and should be one of the cleanest. Here's a bedroom cleaning checklist to help you deep clean your bedroom like a pro.
If you're attempting to get the recommended seven to eight hours1 of sleep a night, you're spending over a third of your life in the bedroom. If that bedroom is dirty, it can disrupt and reduce the quailty of sleep you're getting.
Bedroom clutter is distracting and can weigh on your mind. Dirty surfaces and dusty air likely have a negative impact on your regular breathing. Add allergies to the mix and the problem is even bigger.
Make this bedroom cleaning checklist part of your regular cleaning routing for a clean and sleep-friendly bedroom.
How often should a bedroom be cleaned?
There are some simple cleaning tasks that should be done daily, some bigger tasks that should be done weekly, and some deep cleaning tasks that should be done monthly, quarterly, or on a regular schedule that fits your needs.
Daily cleaning tasks consist of mostly tidying up. Weekly cleaning tasks take care of the higher touch surfaces, and the deep cleaning tasks take care of everything else.
Here's a sample of a daily and weekly cleaning checklist.
Daily Bedroom Cleaning Tasks
Put dirty clothes in the hamper
Make the bed
Tidy up the flat surfaces
Weekly Bedroom Cleaning Tasks
Declutter things that don't belong
Dust the visible surfaces
Spot clean mirrors & windows
Empty the garbage can
Change the sheets
Sweep and mop or vacuum the floor
Disinfect door handles and light switches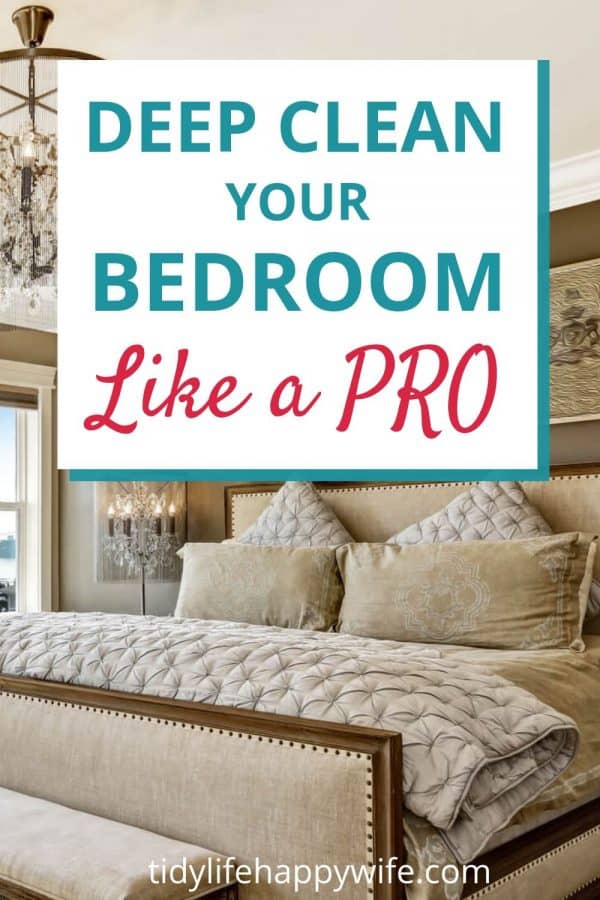 This post may contain affiliate links. Please see my disclosure policy for details.
Step-by-Step Bedroom Deep Cleaning
If it's been a while since your last deep cleaning, there's bound to be dust, dirt, and pet hair lurking in those light fixtures, under the bed, behind the dresser, and who knows where else.
This checklist is designed to walk you step by step through deep cleaning your bedroom. This is what I do when I spring cleaning too.
It's arranged in a top-down order so you aren't moving dust onto previously cleaned surfaces and having to re-clean them.
While the checklist does include a decluttering step, it's only meant to eliminate surface clutter to ease the cleaning process. It doesn't address any other areas that would require attention during a thorough bedroom decluttering session.
This cleaning checklist for the bedroom is intended for those times you want to deep clean or spring clean the room. This doesn't need to be done on a weekly basis. When I deep clean my bedroom, I usually skip my normal bedroom cleaning tasks for that week.
Remember to clean in a 'top to bottom' pattern so you don't knock dust and dirt right back onto a surface you just cleaned. With that in mind, grab a fresh copy of the bedroom cleaning checklist below because it's time to get started.
GET YOUR CLEANING DONE DURING THE WEEK!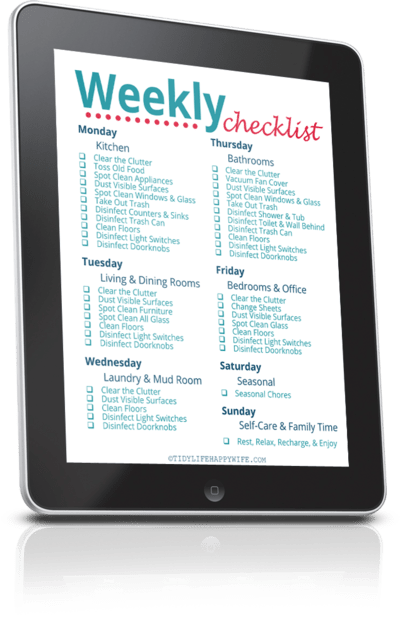 Join thousands of VIPs for cleaning, decluttering, and organizing tips sent straight to your inbox. As a welcome gift, we'll send you this FREE printable Weekly Cleaning Checklist that lists exactly what to deep clean in every room of your home.
1. Gather Your Cleaning Supplies
I've listed these in order of usage, but I'd suggest getting them all together at once so you don't get distracted by having to go get more supplies or realizing you're completely out of one of your essentials.
Trash Can or Bag
Basket for Decluttering
Microfiber Mop (2 pads)

I like this microfiber mop because the pads have a different texture. I use the pink one for dusting the ceiling and walls, and the green one for washing them.

Microfiber Cloths (at least 3)

I swear by these microfiber cloths. I use each of the three different colors for different applications. The blue for dusting, washing, and most dirty messes, the green for glass, and the yellow for polishing,

Cleaning Solution & Bucket

I usually mix one gallon of hot water with 1 capful of Mr. Clean and a squirt of Dawn dish soap.
Any small bucket or large bowl will work

Glass Cleaner
Baking Soda
Essential Oils
Dusting Polish

This will depend heavily on the type of furniture you have in the room. Use one that won't ruin your furniture.

Broom and Mop or Vacuum and Carpet Cleaner

I've had numerous vacuums over the years (including Kirby and Oreck), and I still like this upright vacuum the best

Candle or Reed Diffuser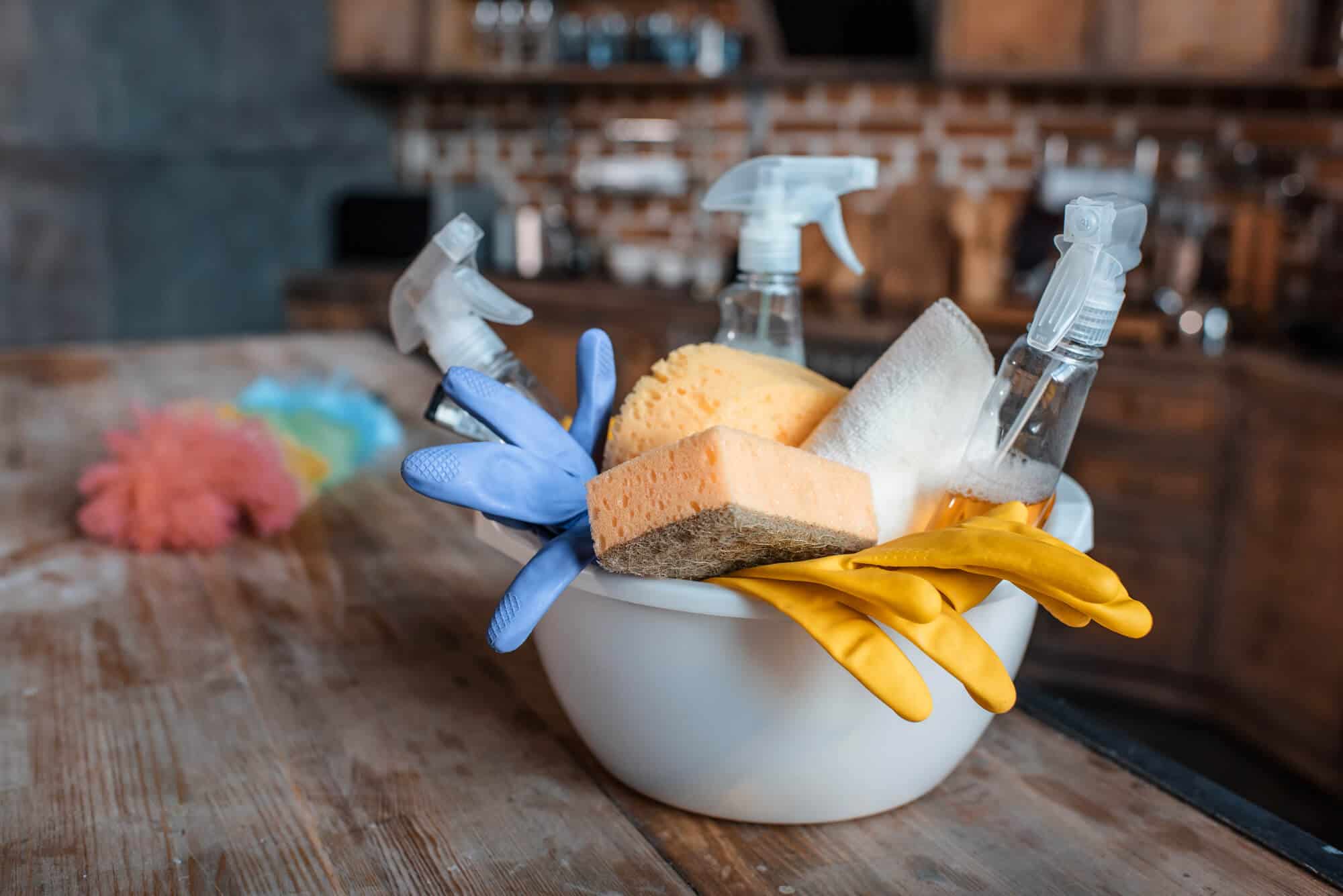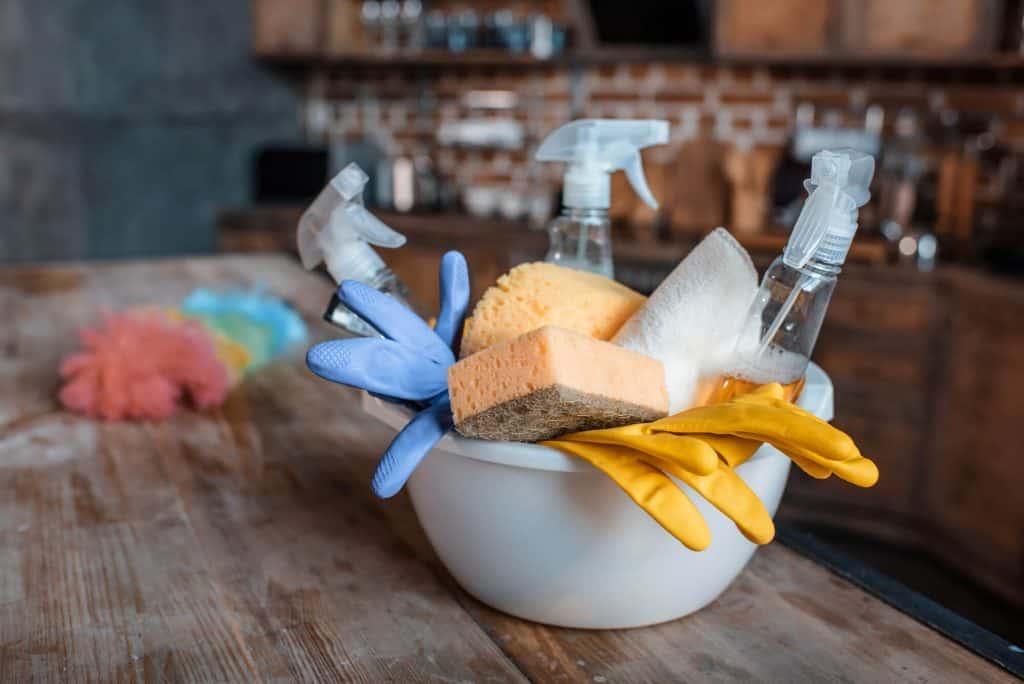 2. Clear the Clutter
Pick up any garbage that is laying around and throw it in your trash bag.
Then remove clutter from all of your visible surfaces including shelves, dresser tops, and floors. If things are just out of place, put them away. If they don't belong in the bedroom, place them in the basket to be moved later.
You can go through drawers and closets at this time if you like, or you can do them during a decluttering session. I usually declutter the closet and drawers before I deep clean the bedroom.
3. Dust the Ceiling, Walls, and Doors
Move all furniture away from the wall far enough for you to get your microfiber mop on the wall.
Using the microfiber mop, dust the ceiling and all walls in the bedroom. Work in a 'top to bottom' and 'left to right' pattern so you aren't cleaning twice.
You'll be shocked how much dust can build up on your walls, especially if they're textured at all.
Use a microfiber cloth to dust the doors and don't forget the top edge.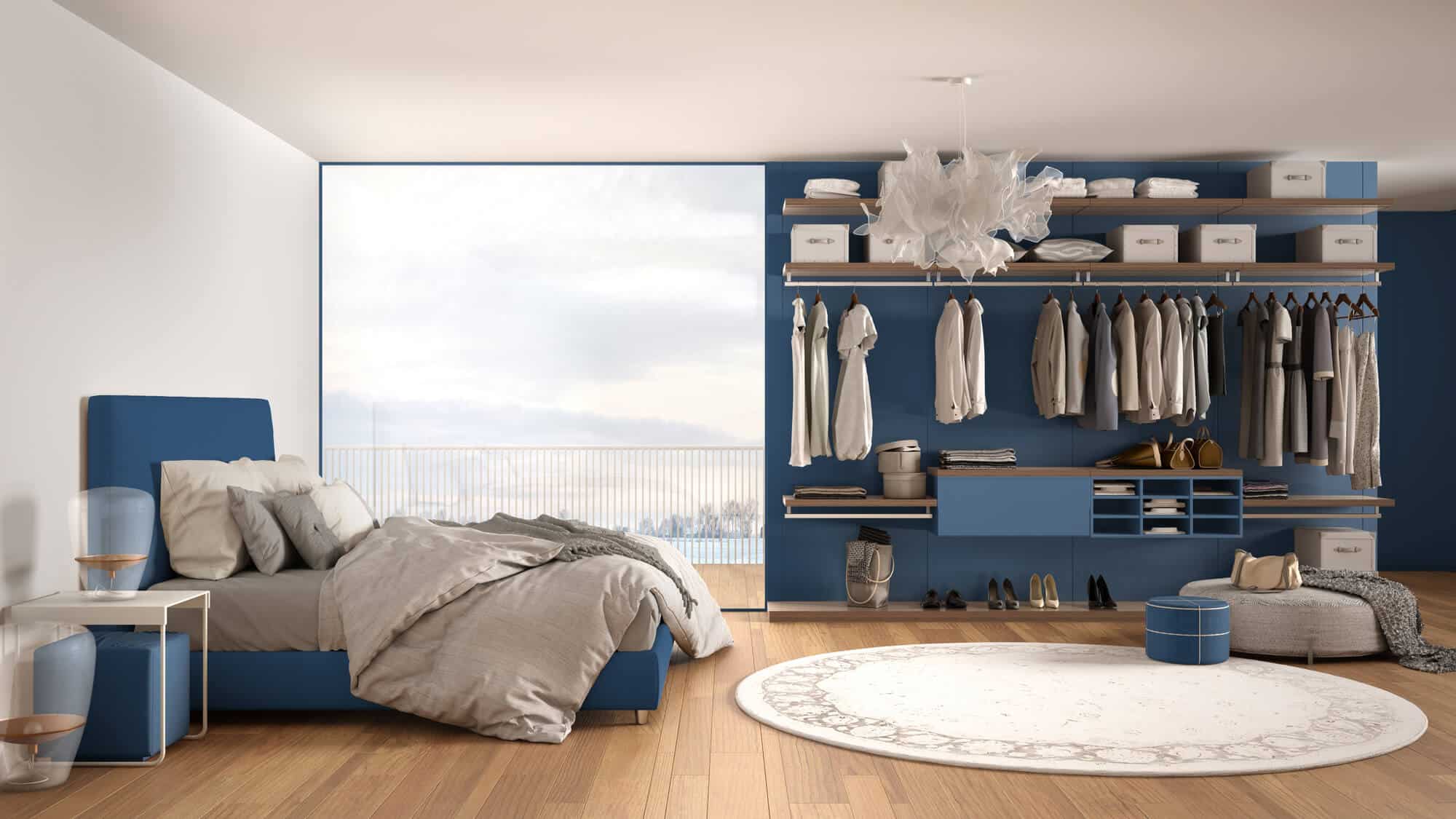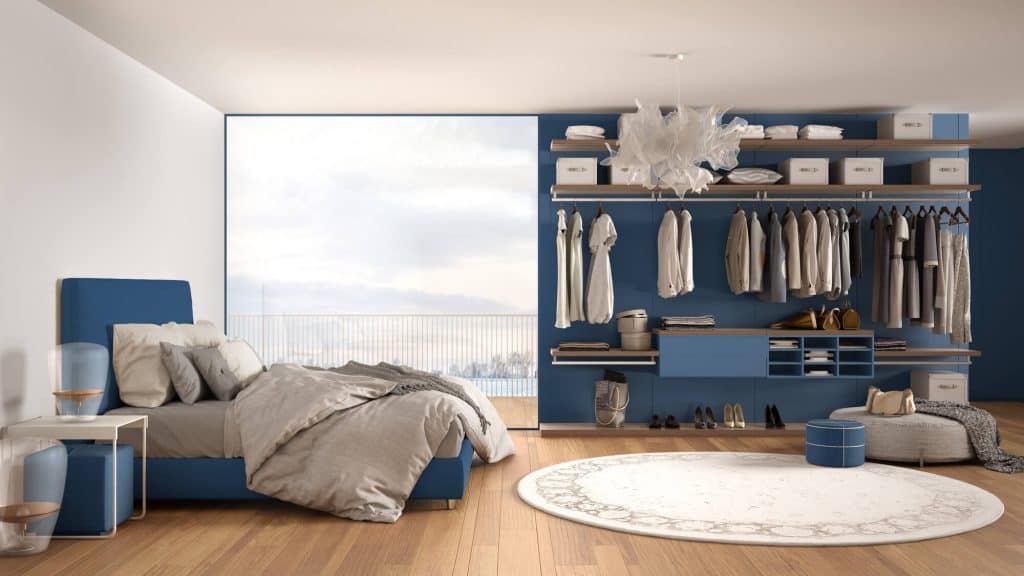 4. Wash All Walls, Doors, Doorknobs, and Light Switches
Wash your walls with the microfiber mop in the same pattern as before. Be careful to not oversaturate the microfiber so you don't have water dripping down your walls.
Not only can it make a mess on your floor, but it could also leave water streaks and drips down your walls.
Wash your doors, doorknobs, and light switches using a damp microfiber cloth.
5. Clean Lighting Fixtures
Dust lighting fixtures, lampshades, and bulbs using a microfiber cloth. If fixture covers are extra grimy, soak them in soapy water or run them through the dishwasher.
You might also need to wash the light bulbs with a damp microfiber cloth if they are extra grimy.
**CAUTION: Make sure to turn off the lights and let the bulbs cool a bit before washing them. Hot bulbs can burn you, melt your cloth, or crack depending on the temperature of your damp cloth.
6. Clean the Windows & Coverings
Remove and wash any cloth window coverings. If they aren't washable, set them aside so you can take them to the cleaners.
Dust and wipe down blinds. I start with a dry microfiber cloth and then a damp one for any stubborn spots.
Wash windows and window tracks as needed. If your window tracks are really dirty, try this hack for clean window tracks.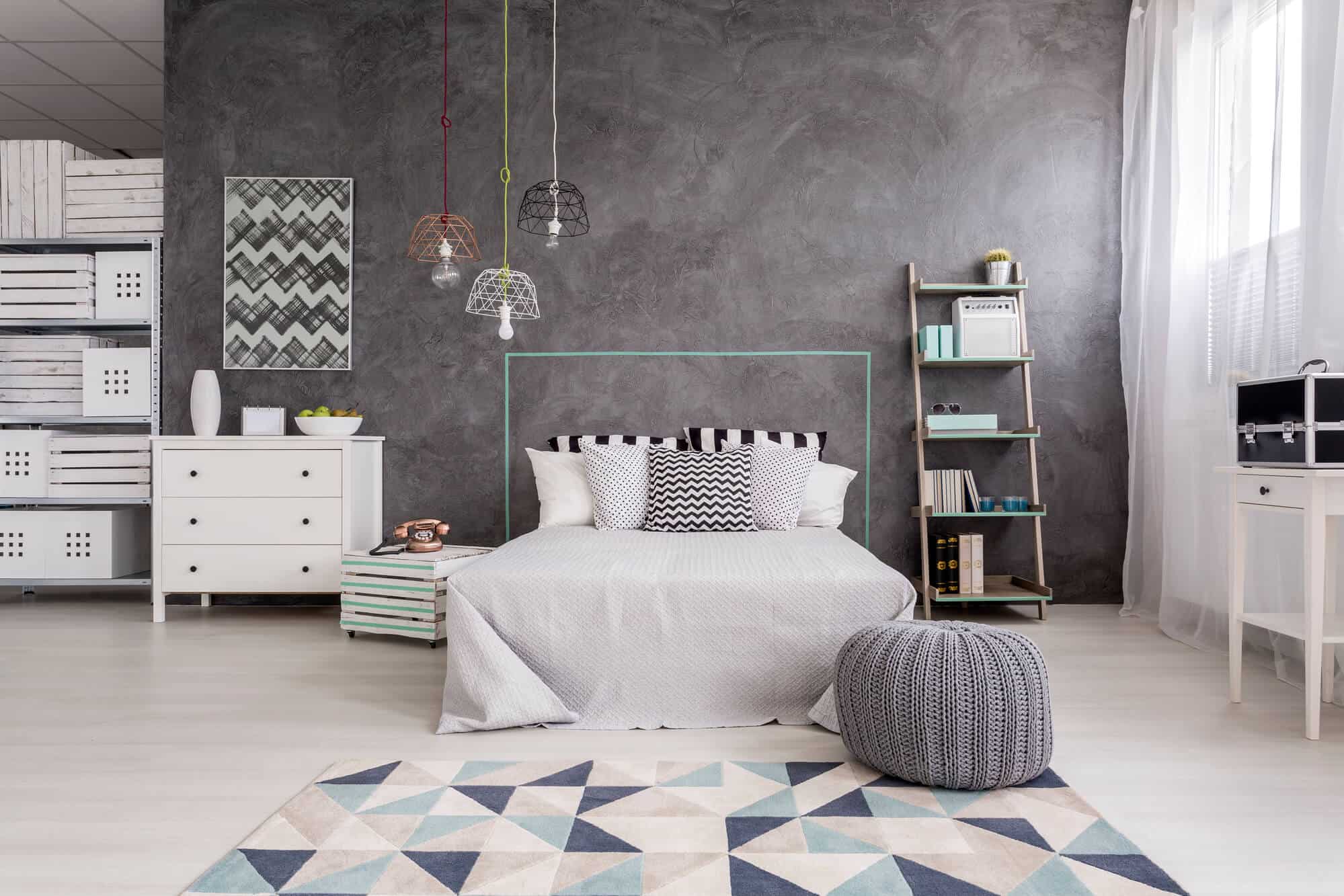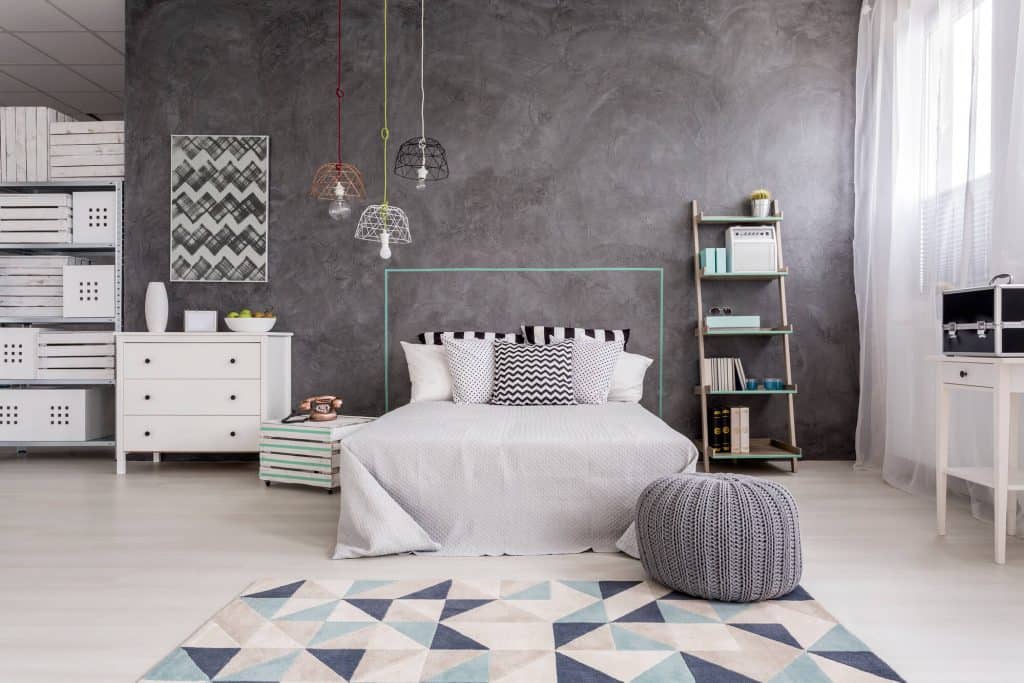 7. Strip Your Bed Linens
Remove and wash all bed linens, including pillows, mattress toppers, blankets, comforters, and bed skirts if present.
Squirrell! Have you tried the Cosy bamboo sheets? They are pure luxury!
8. Clean the Mattress
Dust mattress with baking soda and leave sit for ten minutes. Vacuum up the baking soda, spritz with essential oils and flip or rotate the mattress as needed.
9. Dust Your Furniture
With a microfiber cloth, dust all furniture surfaces including your bed frame.
Move any furniture away from the wall in order to clean the backside. You may need to use the vacuum and upholstery brush if it's super dusty.
10. Clean Mirrors and Glass
Clean any mirrors or glass in the room. Don't forget mirrors on the backs of doors.
11. Clean All Baseboards
While your furniture is pulled out, dust and clean your baseboards and vacuum underneath/behind your furniture. When finished, push the furniture back into place.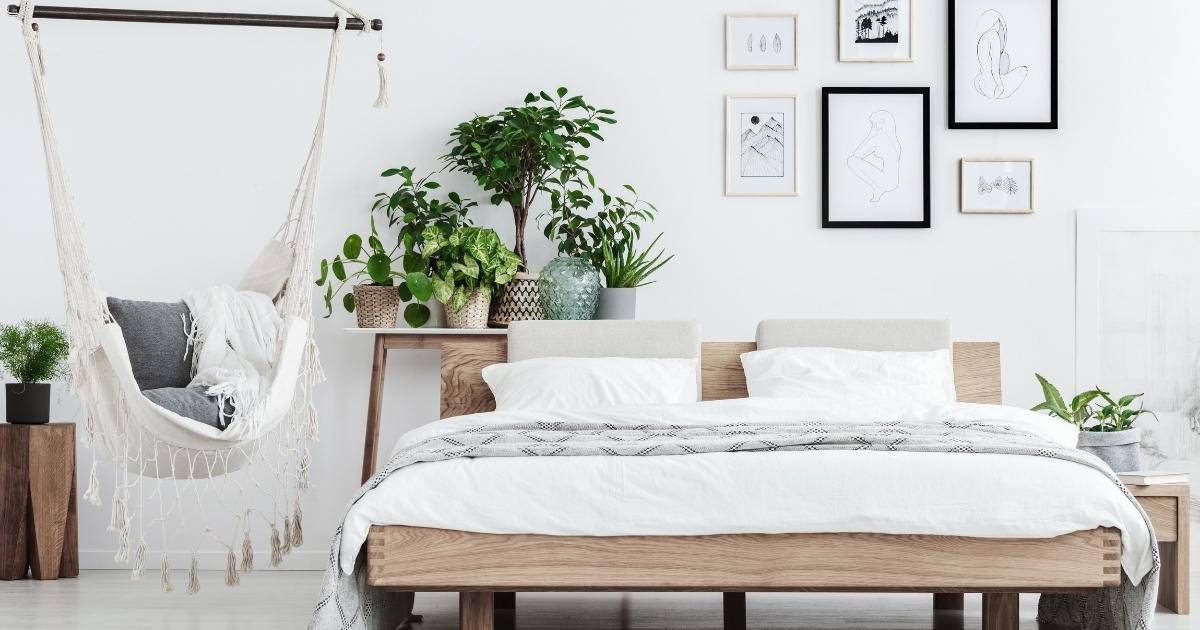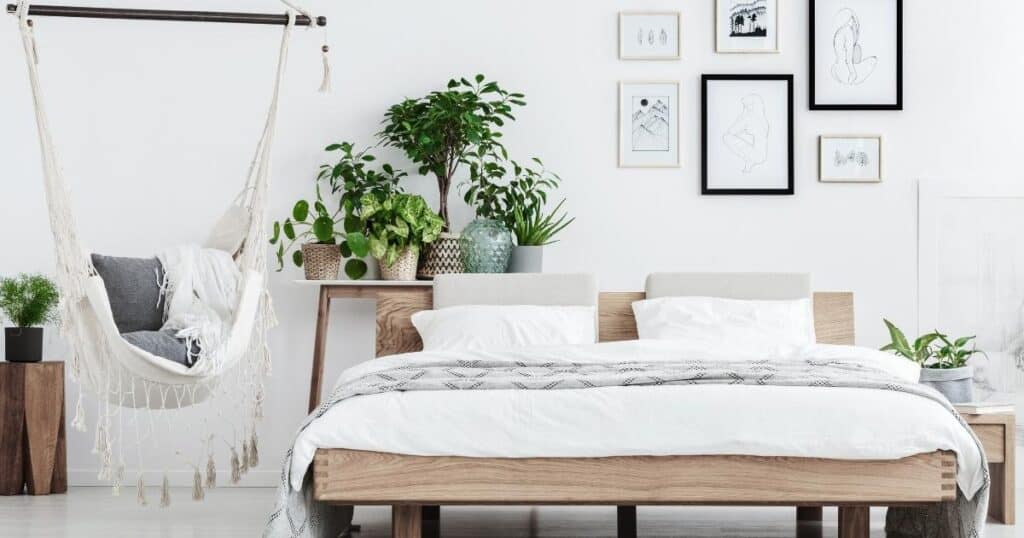 12. Polish Your Furniture
Polish all furniture pieces as applicable. Please follow the instructions for the type of furniture you have. You can ruin a beautiful piece of furniture by using the wrong cleaning products on it. If you aren't sure, please consult the furniture manufacturer.
13. Clean the Floors
Sweep, vacuum, shampoo, or mop your floors. Don't forget to get underneath the bed if you didn't get it in the last step.
14. Remove Trash and Clutter
Throw trash away, and move basket of clutter to where it belongs.
15. Finishing Touches
Make the bed with fresh, clean linens. Then light your favorite scented candle or top off the reed diffuser with your favorite scented oil.
Bedroom Cleaning Checklist Complete
Go through your checklist one more time to make sure you didn't miss anything.
Once you're certain that you're done, you can relax and enjoy your freshly cleaned bedroom.
---
1 How much sleep do I need to get? – Sleep Advisor