White Elephant Gift Game Rules
With all the hustle and bustle around Christmas time, it's difficult to get together with extended family and friends. In order to spend some time with them during the holiday season, why not hose a white elephant gift game party a week or two before Christmas?
Where Does the Term White Elephant Come From
The term White Elephant dates back to 17th century Thailand (then Siam). A White Elephant was considered a sacred animal and was expensive and difficult to care for. They were protected and could not be put to work or just let go.
The King of Siam would give White Elephants as gifts to people who he wasn't happy with. The cost, uselessness, and burden of caring for the animal would often ruin the recipient.
In today's world, many consider a White Elephant gift to be a useless, cumbersome gift that is difficult to get rid of. Enter the White Elephant Gift Game.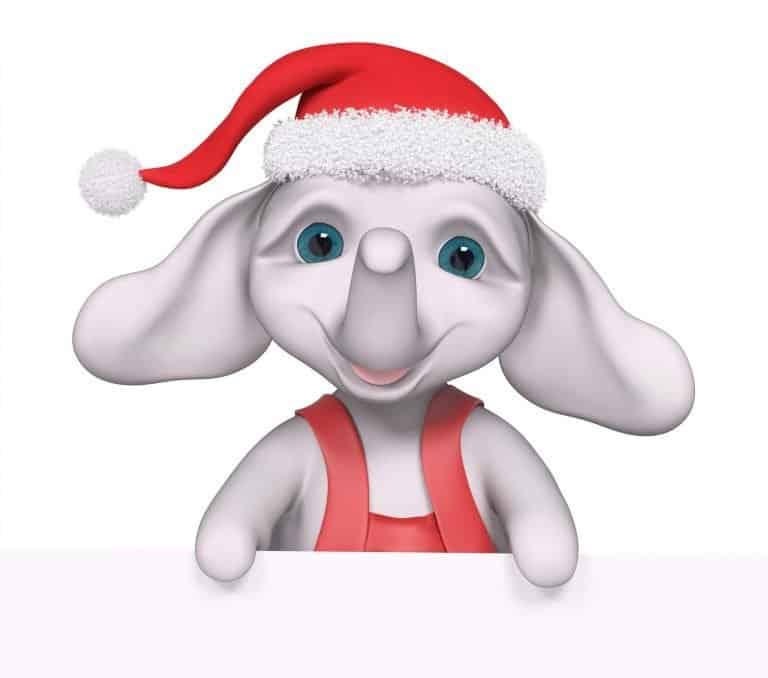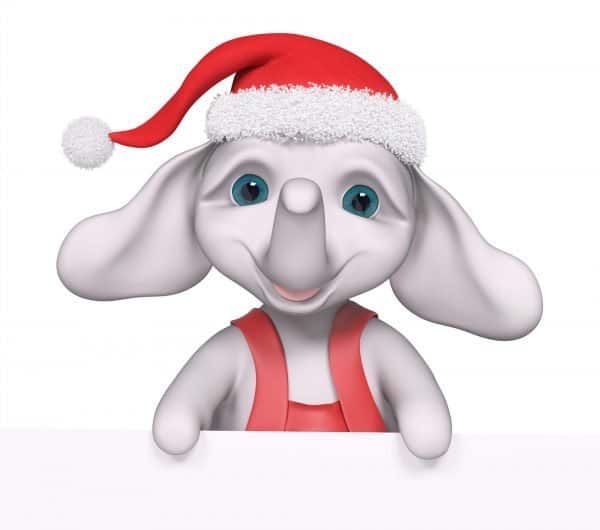 This post may contain affiliate links. Please see my disclosure policy for details.
White Elephant Gift Game
What's the White Elephant Gift Game? According to Wikipedia, it's a party game where 'amusing, and impractical gifts are exchanged'.
If you've never been part of a White Elephant Gift Game, you are missing out! It can turn into a lively gift exchange featuring tons of strategy, a pinch of trickery, a little bit of luck, and a ton of good times.
There are many variations to the rules so you can make it your own, but I'll tell you the way we play.
The Party
We try to schedule the party within two weeks of Christmas.
Related Article: Get Your Home Ready for the Holidays
Invitations with the official date and time go out the week before Thanksgiving so everybody has time to come up with a fun gift.
Get your White Elephant Gift Game Rules Pack below. It includes invitations, player numbers, game tracking sheet, and game rules.
For the party, we serve finger foods, a variety of crackers and dips, and a nice big selection of Christmas Cookies. A spiked cider or adult hot chocolate add to the fun. Just make sure to keep the kid-friendly version on hand.
We provide plenty of food, but each carload of guests usually brings a snack dish of some kind. Everybody goes home with a care package.
We mingle, snack, and catch up for a couple of hours, then the game begins.
Related Article: Make Your Party Guests Feel Welcome
White Elephant Gift Game Rules
Using the rules below, our game usually lasts a little over an hour with approximately fifteen people. You can set your own rules, just know that some may affect the length of the game.
1. Each Player Brings a Gift
Participation is never required, but each person that chooses to participate must bring one wrapped gift.
We set a maximum price limit of $50.00 for gifts, but you can set your own. We don't set any other restrictions or requirements.
Gather all of the wrapped gifts together in one place so everyone can see them. We're a bit traditional and put ours in front of the Christmas tree.
We tend to end up with a variety of gifts. Some are practical, useful, even desirable, and some are just for fun. Re-gifting and gag gifts are not only welcome, they're highly encouraged. They add to the fun of the game and sometimes take on a life of their own.
2. Verify Number of Players and Gifts Match
Count the number of gifts and number of participants to make sure they match and you know who is playing.
We once had a couple that brought only one gift, but accidentally both drew numbers because one was in the kitchen and one in the living room when we started drawing.
Needless to say, it took us a bit to figure out what had happened. Verifying your numbers before the game starts will save you a lot of confusion and chaos.
3. Draw Numbers For Player Order
Write the appropriate amount of numbers on blank paper for each player, then fold them up and place them in a hat or bowl. I included a printable page of numbers in White Elephant Game Rules Pack below.
Next, have each player draw a number. The number represents the order in which the players will pick a gift.
4. Write the Players Names Next to the Number They Drew
With everybody chatting and strategizing, they may forget their number, so it helps to keep a master list so you can keep the game moving.
Write each players name next to the number they drew. And Yes, I already created a sheet for you to keep track of the entire game in the White Elephant Game Rules Pack.
5. Player 1 Unwraps a Gift
Player 1 starts the game by selecting and unwrapping a gift, then showing it to all of the participants.
Write down what the gift was next to player one's name so you can keep track of who has what and how many times each gift has been stolen (that's coming up).
6. Play Continues With the Next Player
Each remaining player has the choice to unwrap a new gift or steal from somebody else.
When a players gift is stolen, that player has the option to unwrap a new gift or steal from another player, but they can't steal back the gif that was just stolen from them. Make sure you're keeping track on your game sheet.
Once a gift has been stolen three times, it is considered frozen and no longer part of the game.
When the stealing is done and a new gift is unwrapped, play moves to the next player. After each stealing session, make sure each previous player has an opened gift.
This continues until all of the gifts have been unwrapped.
7. Player 1 Gets the Final Move
Once all of the gifts have been unwrapped, player one has the option to trade for any gift that isn't frozen. This is a trade and not a steal. This is the final play of another epic White Elephant Gift Game.
Variations of the White Elephant Gift Game Rules
There are several variations of the white elephant gift game. Some of the variations will extend the length of the game, and some can shorten it quite a bit.
1 Steal per Turn
A gift can only be stolen once per turn, so if your gift is stolen, and you steal a gift from the next person, that person cannot steal the gift that was stolen from you. This shortens the game and limits the possibilities of you getting the same gift back.
3 Steals per Turn
Only three steals are allowed per each turn, so if you are the third person stolen from, you're required to unwrap a new gift. This can speed the game up a little bit but eliminates some of the fun.
It also means there's more for you to track during the game.
If Player 1 Steals, Game Continues
Once all players have had a turn, play returns to player one.
If player one chooses to steal, the game continues with the player stolen from now having the choice to steal or keep player one's gift. This would continue until all gifts are frozen or all players are satisfied with the gits they have.
No Steal Limit
Gifts can be stolen as many times as people are willing to steal. This rule can make for a very long-drawn-out game with little or no end in sight. I recommend avoiding this one.
Tips To Make Your Game Epic
Encourage Gag Gifts
Gag gifts add to the fun and get the stealing going. Some end up being the gift of choice, and others end up going home with the poor soul that opened them.
We've had everything from a custom coffee mug with my brother-in-law's face on it that went home with his very sweet grandma, to a fart machine that ended up frozen from all the adult men stealing it.
Embrace the Steal
Stealing makes the game exciting and gets reluctant players involved.
If you see a player sitting back a bit just observing, get them involved by stealing their gift. This keeps them actively involved in the game. It might also push them towards stealing form another player and adding to the challenge of the game.
Nobody is off-limits. My husband's grandma was one of the most stolen from players for years. She thought it was funny but was sure to give the gift thief a hard time.
Master the Art of the Re-gifting
One of the most entertaining gifts ever unwrapped was a Luggable Loo. If you've never seen a Luggable Loo, it's a five-gallon bucket with a plastic toilet seat on top. Quite practical!
We have a lot of friends and family that are hunters and some of them have a hard time 'connecting' with nature, so that was the perfect solution. Others wouldn't even consider packing around a bucket and had a really good laugh.
The focus of the game for years to come transformed into avoiding the Luggable Loo and figuring out how you were going to disguise it the next year!
One year it came back full of car detailing supplies, another was a bottle of Bourbon. When people stopped picking the large packages, the current Luggable Loo owner had to get creative.
My husband had it one year and brought it back in disguise by placing a brick in the bottom of a small gift bag, a roll of toilet paper on top, and a card saying 'Congratulations! You're the proud new owner of the Luggable Loo!' He did include a $35.00 gift card to Dick's.
His dad ended up with it! Can you see the commercial? Dick's gift card – $35.00, gift bag and card – $5.00, the roll of toilet paper and Luggable Loo – free. Dad's stunned face – Priceless!!!
Create Your Own White Elephant Gift Game Rules
Now that you have the basic rules of the white elephant gift game, start a new yearly tradition and have a White Elephant Gift Game of your own.