Genius Gift Ideas that Will Dazzle the Travel Lover in Your Life
Are you struggling to figure out what to get for the traveler in your life? Whether they travel for adventure, leisure, or business, here's a list of the best gifts for travelers.
Best Gifts For Travelers
Gifts for travelers can vary from very practical to very frivolous, no matter which way you eventually decide to go, here's a list of the best gifts for travelers.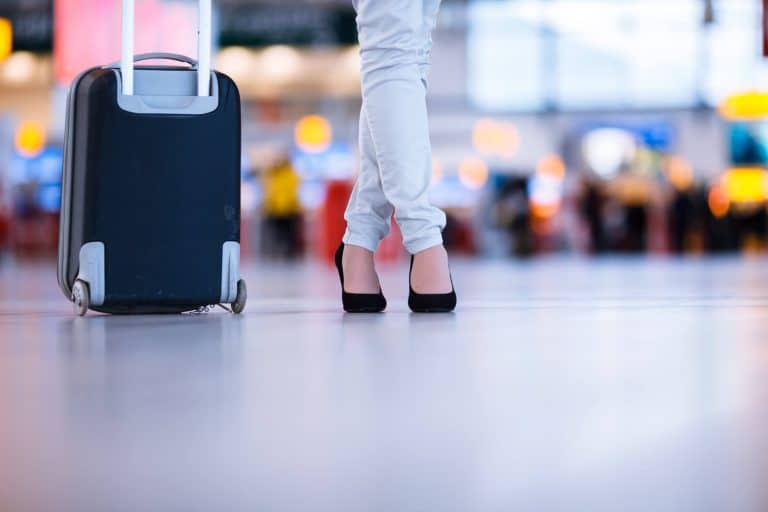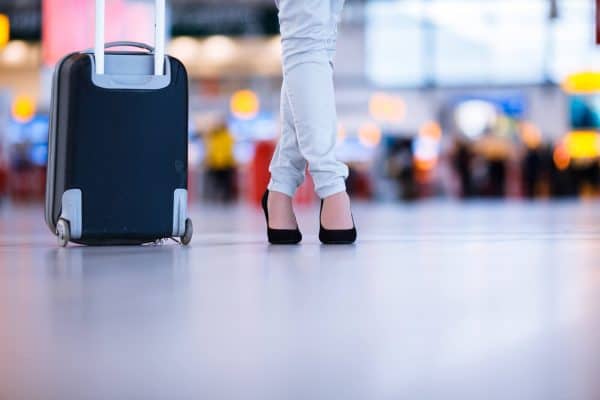 This post may contain affiliate links. Please see my disclosure policy for details.
Carry-on Suitcase
An Airline Approved Carry On is a must-have for all travelers. Most airlines will allow each person one piece of airline approved carry on luggage and one personal item such as a backpack or handbag. Airline approved means the carry on needs to be the appropriate size. If it isn't, the traveler could be charged to check the bag. Check current airline rules before purchasing.

Packing Cubes
Packing cubes help keep all of the clothing items organized, in one place, and as wrinkle free as possible. Compression packing cubes also help conserve space in the suitcase. Compression packing cubes have an extra zipper that compacts the contents of the packing cube. They are especially handy when trying to limit luggage to a backpack or small carry-on.
Toiletry Bag
The hanging toiletry bag accommodates all hygiene essentials in one compact bag. It has several pouches and pockets to help contain and separate items. The different sections make it easy to retrieve and replace each item as it's used. The convenient hanging hook tucks inside and stays securely zipped in place during travel.
Luggage Tags
Bright colored or unique luggage tags help identify the luggage and owner. They also make it easier to pick out of the sea of black and gray bags on the luggage belt. Luggage tags come in hundreds of different colors, shapes, and designs. Pick one that fits with the travelers personality.
Jewelry Travel Case
A jewelry travel case if a must if the traveler typically travels with much jewelry. It keeps all the jewelry in one safe place, keeps it from getting damaged, and keeps it from getting tangled or mixed up. There are several different sections, slots, and zippered pouches on most jewelry travel cases. Plus, it's small enough to tuck in a carry on for safe keeping.
Watch Travel Case
Just like the jewelry case, a watch travel case will protect watches from getting damaged and keep them secure while traveling. It's also small enough to tuck in a carry on for safe keeping.
Luggage Scale
A good digital luggage scale will help the traveler avoid overweight luggage and is compact enough to toss in the luggage for the return trip home.
Neck Pillow
If the traveler will be spending any time on a plane or riding in a car, bus, or train, a good neck pillow can make the trip a whole lot more relaxing. The neck pillow should be firm enough to support the head and versatile enough to rotate into any position. A protective carrying case is also a plus.
Noise Canceling Headphones
Noise canceling headphones will help the traveler stay comfortable, calm, and entertained by blocking out the surrounding noise. They also help avoid conflict with surrounding travelers that might not like the traveler's movie or music selection.
Digital Camera
Even though modern day smartphones have pretty good cameras on them, you can't beat the photos from a good digital camera. A camera with a carrying case, a few accessories, and an SD card should satisfy all photo needs.
Conclusion: Best Gifts for Travelers
Those are my suggestions for the best gifts for travelers. What are some gifts you've gotten for the travelers in your life?