7 Realistic Meal Planning Types Sure to Fit Any Lifestyle
So you've heard all about meal planning and how it can change your life, but you're not really sure where to start. You've done some research, but there are so many types of meal planning and so much information that you're suffering information overload.
I went through that too. Meal planning, menu planning, theme nights, batch cooking, monthly planning, weekly planning and so on. Too much information and not enough direction.
The only thing I knew for sure was that I didn't want to read any more information. It was time to stop researching and start doing. I decided to do a trial of the following types of meal planning to see which would work best for me and my family.
Hopefully my trials will give you a better idea of which type of meal planning might work for your family.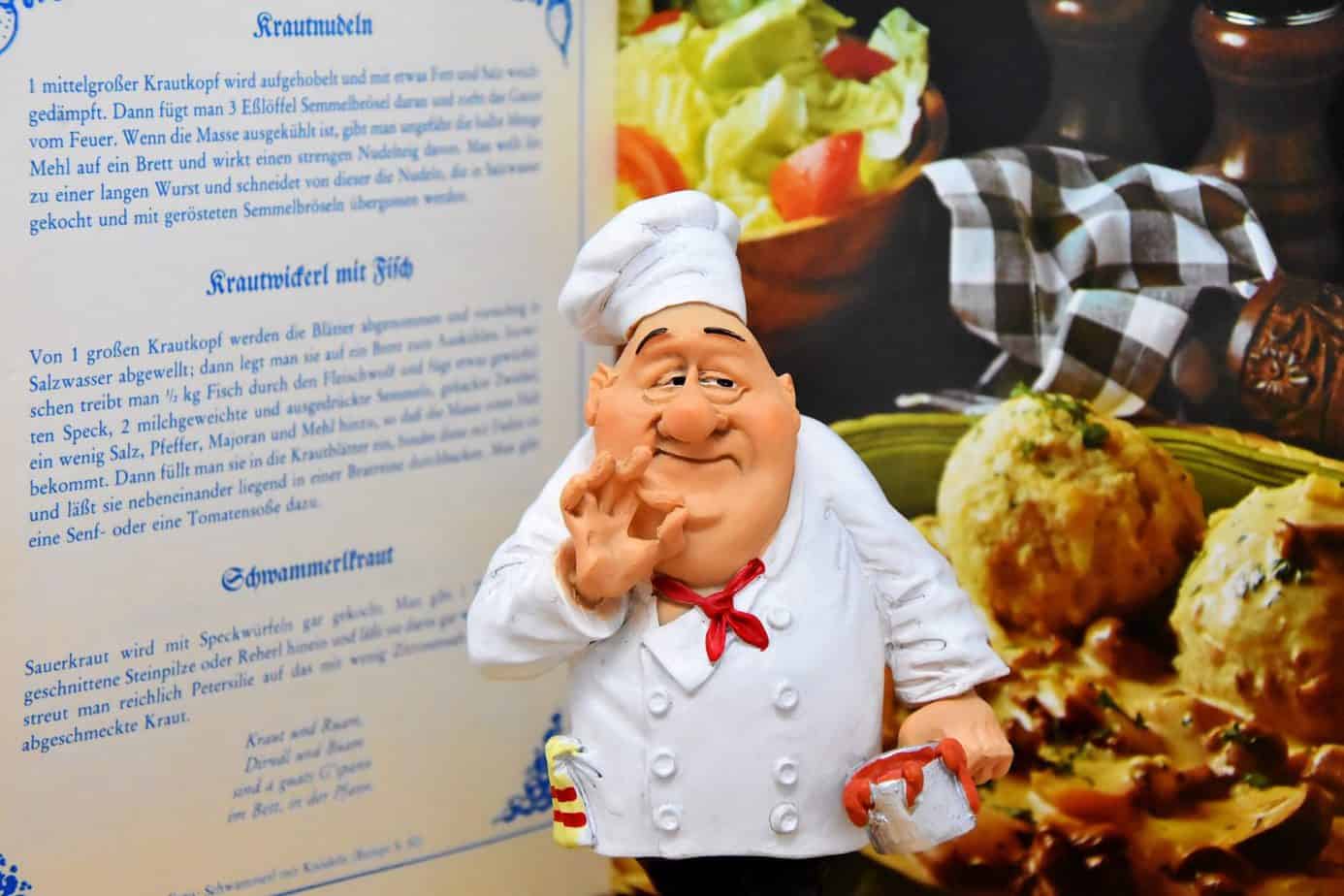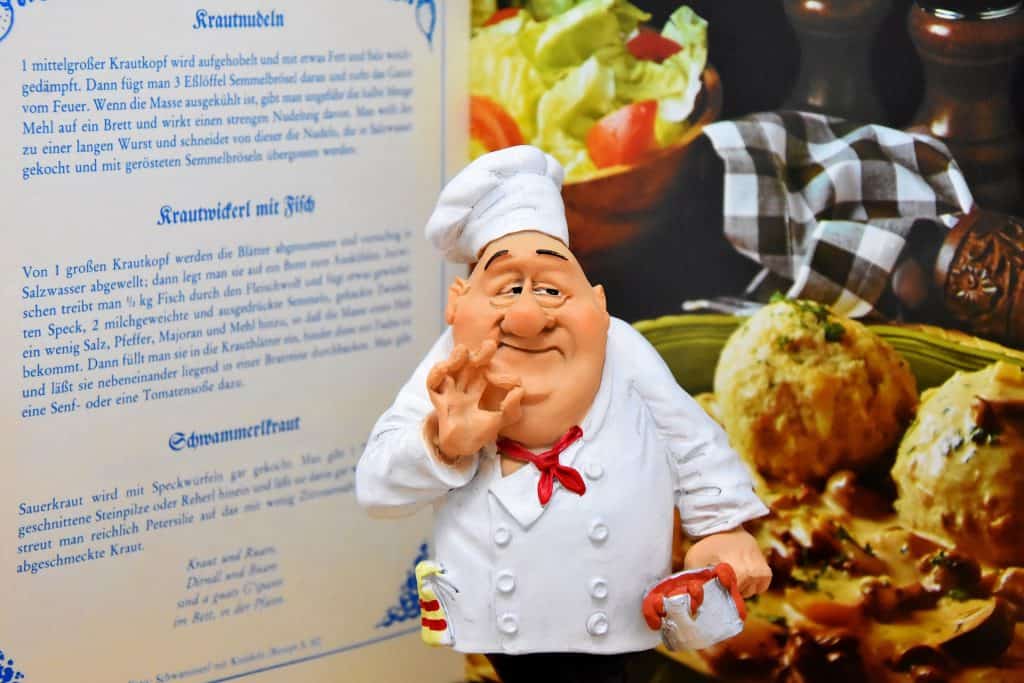 This post may contain affiliate links. Please see my disclosure policy for details.
Types of Meal Planning
Here are the types of meal planning that I tried and how they worked for me.
1. Theme Night
Theme nights are a very popular way to meal plan. You pick a specific theme for each night of the week and prepare meals according to that theme.
Popular themes include Taco Night, Pasta Night, Meatless Night, Slow Cooker Night, Breakfast for Dinner, Burger Night, Seafood Night, and so on. The possibilities are endless depending on your imagination and can be mixed and matched to fit your families preferences.
Theme night meal planning is not my favorite. I feel like there's added pressure when I have to pick a meal that fits under a specific theme.
I also find that I spend quite a bit more at the grocery store because I am buying for such different types of meals. When I tried to make meals that shared more ingredients, the meals ended up being too similar and made me feel like I was eating the same thing all week.
Theme night is just a bit more complicated than I like.
2. Leftovers
Leftovers get a bad rep. Some people actually cringe when they hear somebody mention leftovers.
I personally prefer variety and don't like to eat the same meal more than two days in a row, but I don't mind as much if it's spaced a couple of days apart.
The key to using leftovers in meal planning is to be intentional. Make extra portions of your favorite meals and refrigerate or freeze for a second meal another day.
Some of our favorites meals for leftovers include Lasagna, Vegetable Beef Soup, and French Dips.
Leftovers like Lasagna and Vegetable Beef Soup are great for freezing in serving size portions for work lunches.
GET YOUR CLEANING DONE DURING THE WEEK!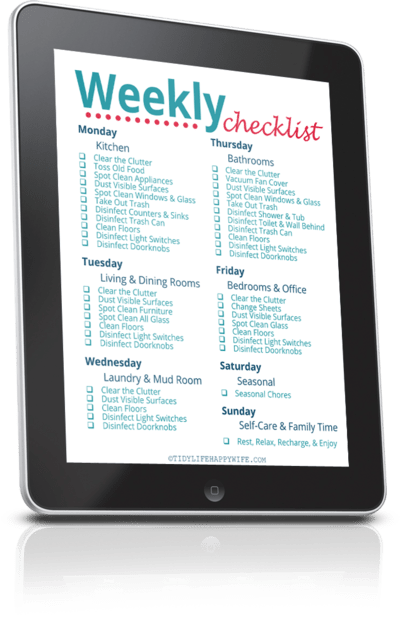 Join thousands of VIPs for cleaning, decluttering, and organizing tips sent straight to your inbox. As a welcome gift, we'll send you this FREE printable Weekly Cleaning Checklist that lists exactly what to deep clean in every room of your home.
3. Cook Once Eat Twice
Cook once eat twice is a different type of leftovers. It's ingredient specific leftovers, not the entire meal. extra portions of specific ingredients then use them in a second, slightly different meal.
An obvious example is taco meat. You could make tacos for dinner one night, then use the leftover taco meat for a taco salad another day. You could also make Taco Omelets for breakfast.
Cook Once gives you the freedom to be a little more creative. You can come up with totally different meals that have varied flavor profiles so nobody will get bored.
The chicken from your Grilled Chicken and Asparagus dinner can be chopped up and used for Barbecue Chicken Sandwiches for lunch another day.
The salmon from Wednesdays Baked Salmon dinner will make a great Seafood Chowder another night.
It helps to skip a day before making the second meal. If I make Pot Roast on Monday, I use the leftover beef for Breakfast Hash on Wednesday. Nobody even notices it's the leftovers.


4. Freezer Meals
Freezer Meals are meals that are partially or completely cooked, then assembled and frozen. They are often associated with once a month freezer cooking.
Freezer meals require a bit of time for the preparation, but the process of cooking is much easier. One of my favorite freezer meals is Baked Ziti.
Most people associate freezer meals with non-stop casseroles. Casseroles do make good freezer meals, but so do soups, meat and veggies, and meatloaves.
5. Instant Pot (Pressure Cooker) Meals
This multipurpose appliance can be used to do any browning, searing and sauteing prior to adding the remaining ingredients. And best of all, the pressure cooker feature cooks your meal in a fraction of the time it would normally take in a slow cooker or on the stovetop.
My favorite Instant Pot meal is Home Made New England Clam Chowder. One hour from start to finish. I'm serious, from chopping ingredients to putting the piping hot bowl full on the table.
Some other favorites in my house are Vegetable Beef Soup, Chili, and Pot Roast.
I realize the Instant Pot is a multipurpose cooker that performs several different functions including slow cooking, but for the purpose of this article, I have given the slow cooker meals their own section.
6. Slow Cooker Dump Meals
Oh slow cooker, my reliable old friend! What's not to love about a slow cooker meal?
You dump all of your ingredients in one pot, set it to cook and forget about it until the cooking time is complete. During the cooking process, the wonderful aromas fill your entire house. Can you think of a better way to end a long stressful day?
Since the cooking process is low and slow, you can pull a bag out of the freezer, toss it in the slow cooker, and let it cook.
Slow cooker meals are a lifesaver when you have guests, when you plan for leftovers, and when you make freezer-friendly meals for lunches.
I have used and loved many slow cookers throughout my life and it's one of my favorite ways to get a meal on the table.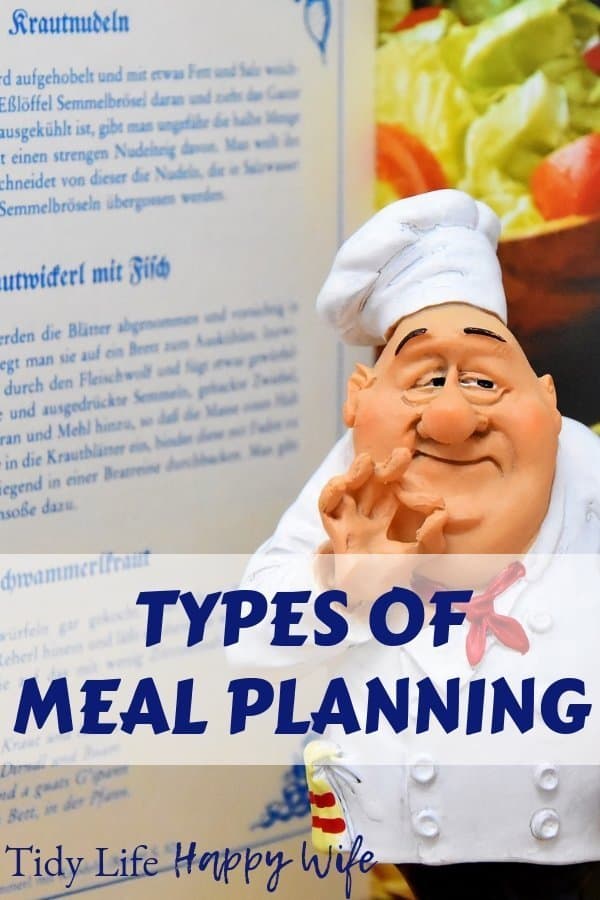 7. Bulk Cooking
Bulk Cooking is generally thought of in an extreme manner. Freezer meals for a month is an extreme example of bulk cooking.
Bulk cooking can be simplified into a manageable task. Think of it as Freezer Cooking on Steriods. It's the practice of setting aside a chunk of time (hours, not days) to plan, shop, prepare and freeze meals for a specific period of time.
Try bulk cooking for one or two weeks instead of a month at a time.
What Worked for Me
After doing my test runs with the different types of meal planning, I finally settled on a combination of a few of them.
Leftovers and Cook Once Eat Twice fill up most of my week, then I like to add in a casserole and an Instant Pot or slow cooker recipe. Depending on the recipe, I might double it and throw one in the freezer for another day
I typically don't do any theme nights or too much batch cooking. Those types just seemed to take more thought and time than I am willing to give.
Do you still think meal planning is too much work or just don't have enough time? Here are some options where half the work is done for you.
Meal Plan Subscriptions
If you are still struggling and just don't think the planning part is for you, check out some of the online options. You can get weekly meal plans sent to your email.
$5 Meal Plan

Erin offers two different ways to use her service

You can use the pre-made weekly meal plan and shopping list delivered every Friday to your e-mail
You can use the drag and drop Meal Plan Builder to build your own week

FreezEasy Meal Plan

Erin focuses on quick and easy dump meals

Ten meals in less than an hour

1/2 hour prep work
1/2 hour meal assembly

Freezer to Slow Cooker Meal Plan Subscription

Sarah will email you a weekly menu complete with recipes and shopping list
I got her 3-month subscription plan as part of The Ultimate Homemaking Bundle 2018 from Ultimate Bundles
Still don't think you can fit in the meal planning, grocery shopping, and the cooking, try one of the meal delivery service (and no, I don't mean Uber Eats)
Meal Delivery Service Plans
Most meal delivery services operate in the same way. You pick your plan and select from the available recipes, then you wat for the ingredients to be delivered to your door in insulated and iced boxes.
Conclusion
Since our lives are so busy these days, we can use all the help we can get to make them less complicated.
Meal planning is an area where you can save a lot of time and energy. I only touched on a few of them here, but there are many different types of meal planning. If one specific type doesn't work for you, try mixing and matching like I did.
Once you figure out your system stop back by and let us know what's working for you.