21 Cutest Christmas Pajama Sets You Can Find in 2021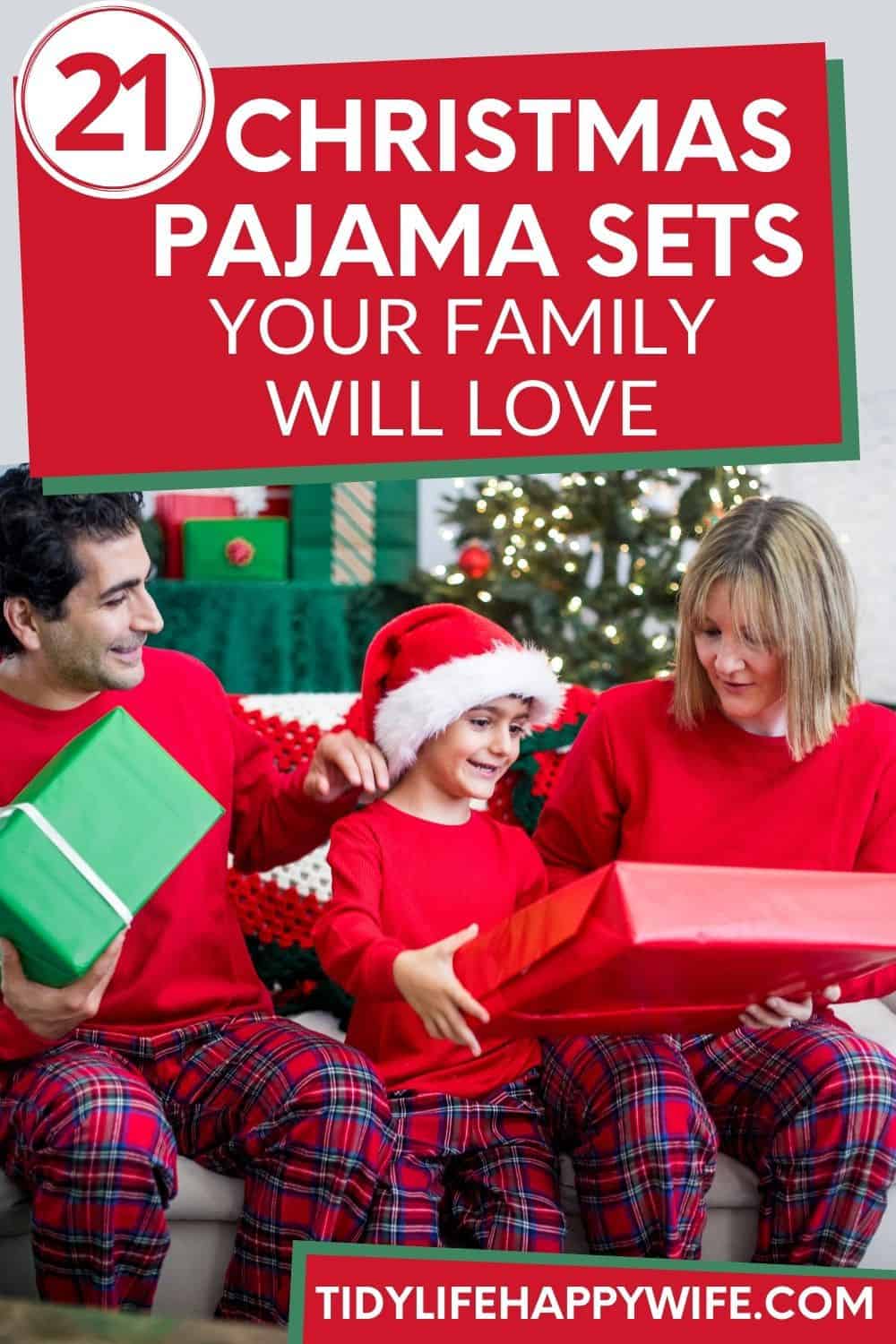 Whether its the annual White Elephant Christmas party, a Christmas Eve Pajama Party Sleepover, or just opening presents Christmas morning, the entire family can look adorable doing it in one of these matching Christmas pajama sets.
These sets range from lightweight matching tops and bottoms to cozy flannel pj's, and hooded footie onesies for the whole crew. They include classic designs, some fun and sassy twists, and some cuteness overload for everyone.
Take a look and pick your favorites, just don't blame me when you can't pick just one!
Where can I find matching pajama sets for my whole family?
Most major retailers carry matching christmas pajama sets for the entire family, but some of them aren't available year round. My favorite places to find the pj's include Etsy, Macys, and Amazon.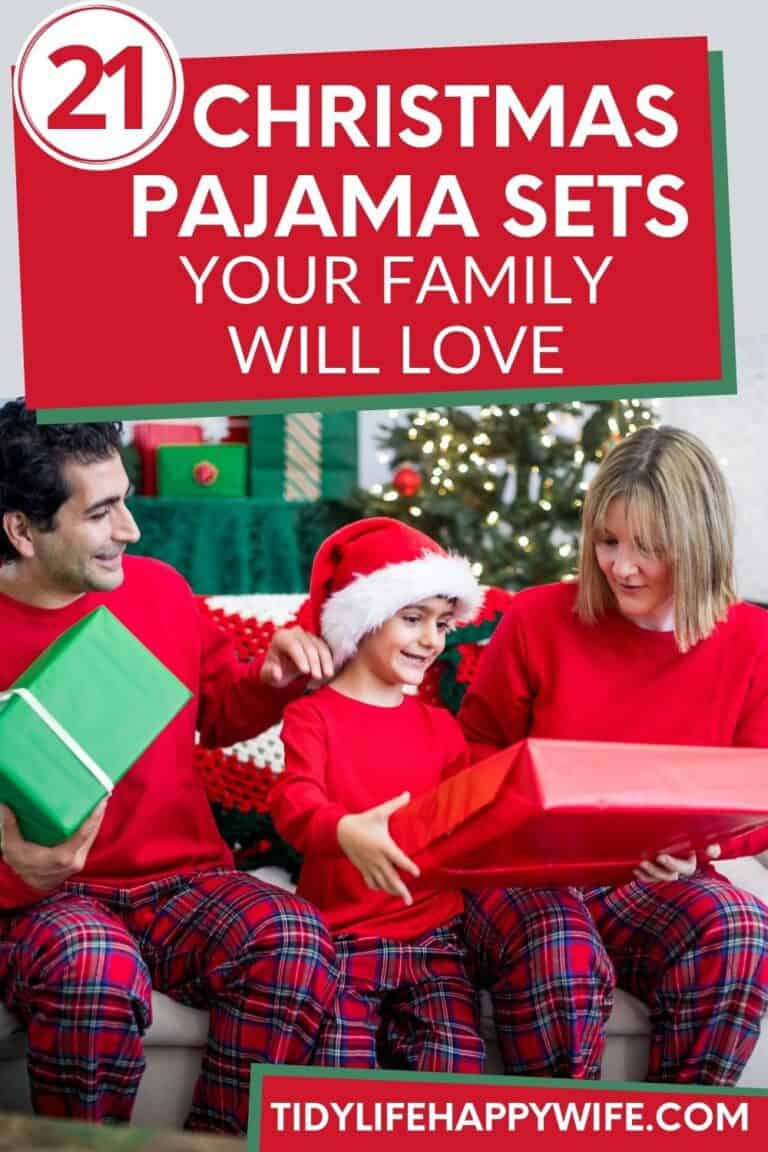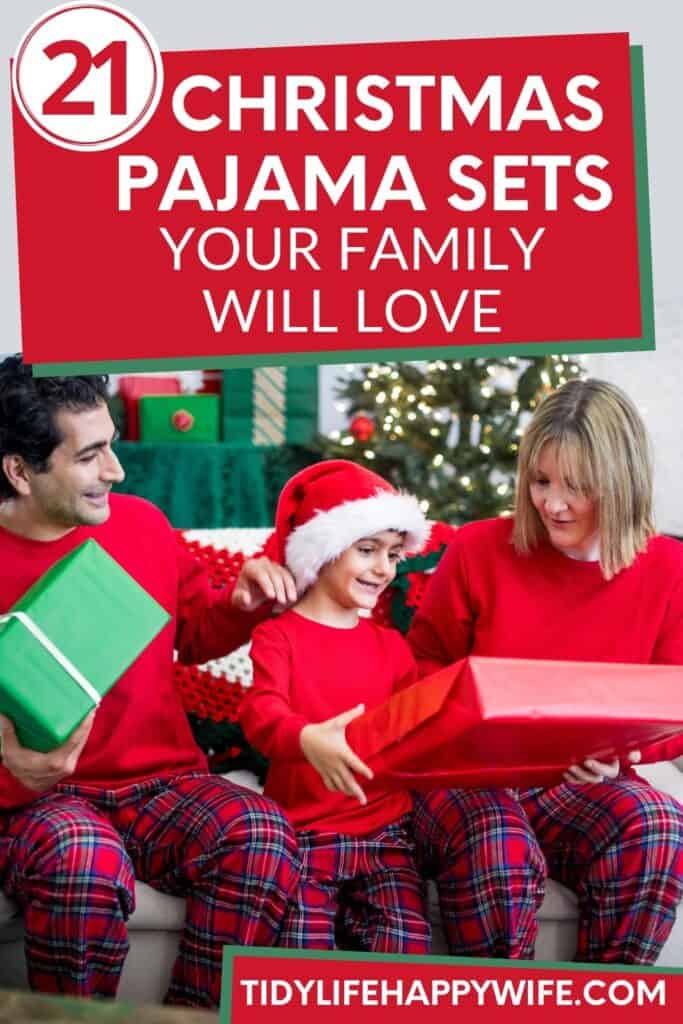 Cute Christmas Pajama Sets
1. Red Truck Plaid Pajamas
Who doesn't love an old-school country Christmas? Here's a Red Truck pajama set complete with a classic red truck print top and comfy buffalo plaid pajamas for the entire family.
2. We Wish You a Merry Christmas Pajamas
Snuggle up for the holiday season with these We Wish You a Merry Christmas pajamas. The Christmas tree print top and bold plaid bottoms help you usher in the season.
3. Believe Pajamas
Do you believe? Say it with this comfy Believe pajama set featuring striped bottoms.
4. Have a Merry Christmas Pajamas
The red top with Santas sleigh print and pattern bottoms of the Have a Merry Christmas pajama set look like they were pulled right out of a holiday movie scene. You can't help but get in the Christmas spirit while wearing these pajamas.
5. Christmas Cookies Pajamas
Stay cozy this holiday season with Christmas Cookies pajamas. The cookie-cutter pattern will have you wanting to bake more cookies.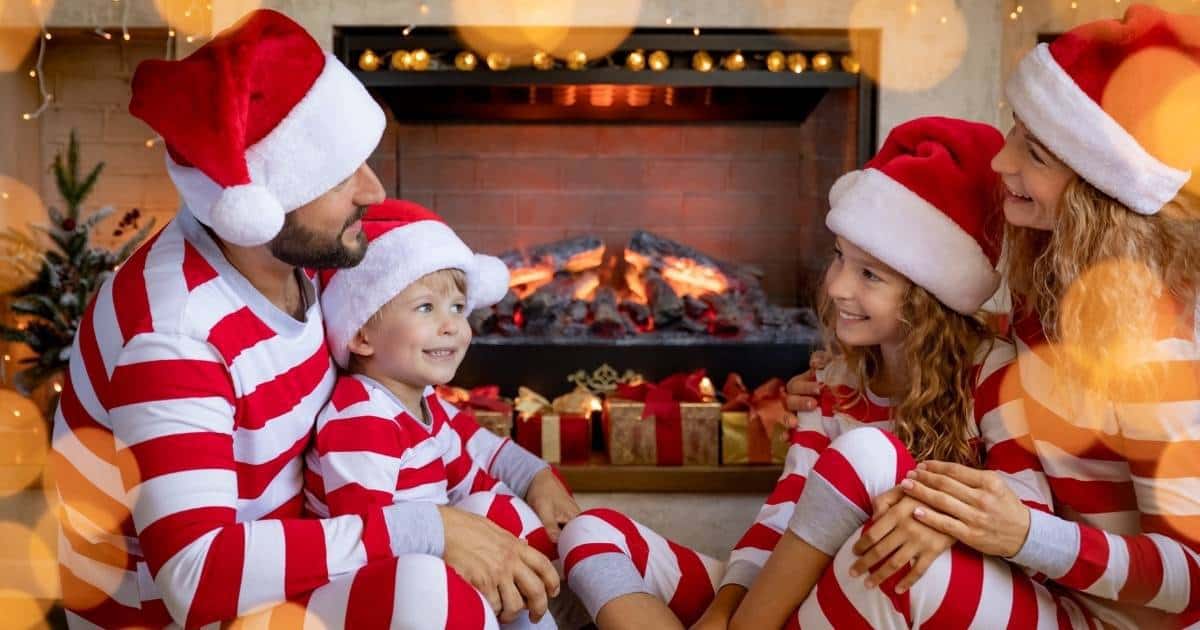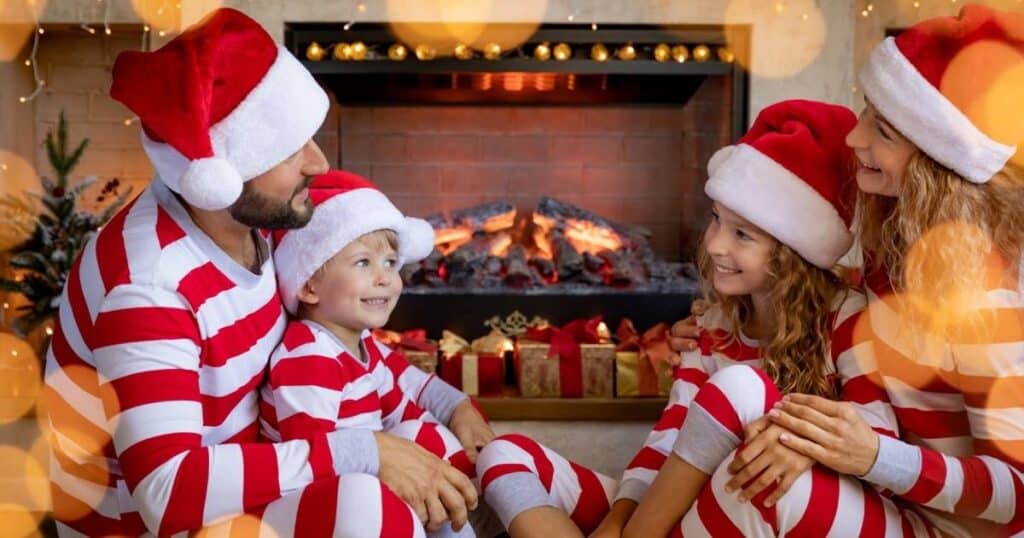 Funny Matching Christmas Pj's
6. So Elfing Merry Pajamas
Add a little fun to your holiday season with the So Elfing Merry pajama set. The print top and patterned bottoms will bring out your family's playful side.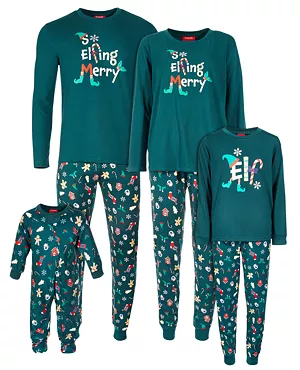 7. They're the Naughty Ones Pajamas
Another playful spin on the holidays. These They're the Naughty Ones pajamas finally settle the question of who's been naughty and who's been nice- kind of😉.
8. Up to Snow Good Christmas Pajamas
Star Wars and a little mischief all in one. The Up to Snow Good pajamas are perfect for the Star Wars, Christmas-loving family.
9. What the Elf Pajamas
These What the Elf Pajamas are great for the family that loves to be silly together. The print top and striped bottoms add to the mood.
10. I'll Be Good Next Year" Pajamas
Is the Grinch more your style? These I'll Be Good Next Year pajamas will show your mischievous and festive side at the same time.
Matching Character Christmas Pajama Sets
11. Happy Jolly Fun Pajamas
Does Frosty the Snowman make you think of Christmas? These Happy Jolly Fun pajamas are for you. A big Frosty print on the top and a smaller pattern on the bottoms are the perfect holiday combination.
12. Plaid Reindeer Pajamas
Get one of the cutest reindeer available on these Reindeer pajamas. They're the perfect combination of adorable print tops and matching plaid bottoms.
13. Christmas Polar Bear Pajamas
The Christmas Polar Bear pajama set just looks comfy. You can even grab matching robes while you're shopping around.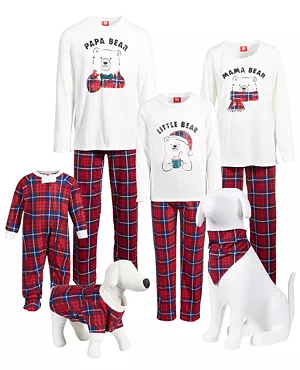 14. Santa is Coming Pajamas
Santa, Christmas lights, and snowflakes cover these Santa is Coming pajamas for just the right amount of holiday cheer.
15. Reindeer Pajamas
Here's another super cute set of reindeer pajamas. The Reindeer pajamas feature an adorable print top and plaid bottoms.
16. Santa Merry Christmas Pajamas
Let Santa get you in the holiday spirit with these Santa Merry Christmas pajamas. The top and bottoms both feature a cute Santa print.
17. Mickey and Minnie Christmas Pajamas
Are you a Disney fan? Try these Mickey and Minnie Christmas pajamas for your whole family.
Onesie Christmas Pajamas
18. Reindeer Onesie Pajamas
These soft, comfy Reindeer Jumpsuit Pajamas with a zippered front have a festive reindeer print and a cute antler hood to keep you warm all season long.
19. Raindeer Drop Seat Onesie Pajamas
Add a little fun to a classic plaid print with the Reindeer Drop Seat Onesie. This hooded onesie shows off the classic red and black plaid with a fun little drop seat reindeer surprise in the back. Sure to make anyone smile every time you turn around.
20. Candy Cane Footed Onesie Pajamas
These soft, comfy Candy Cane Onesie Pajamas with a zippered front are covered with candy canes and lollipops that'll make you feel like you're in a Christmas candy shop.
21. Snowflake Nordic Fleece Footed Onesie Pajamas
Want to stay nice and toasty this holiday season? The Snowflake Nordic Fleece Footed Onesie Pajama Set has your entire family covered from head to toe because these footie pajamas also have a hoodie.
Enjoy Your Family Christmas Pajamas
The holiday season is here, you can feel it in the air! It's time to bust out the hot cocoa, snuggle up on the couch in your cozy matching Christmas PJs, and watch your favorite Christmas movies.
Don't have Christmas Pj's? It's time to get some. You can give a set as a Christmas eve gift or the big day Christmas present so you can start some new family traditions.
From adult pajamas to kids pajamas, there are so many different styles and different patterns to choose from for that special time of year.
Once you get your favorite family pajamas, you can whip up some hot chocolate, grab some Christmas cookies, and settle down to watch your favorite Christmas movies. You never know, It might just be a new Christmas tradition.